Search Results
Displaying 1 - 5 of 5
Learn how you and your family can pursue social justice during the Jewish high holidays.
It is hardly surprising that 2016/5777 was an interesting Rosh HaShanah for rabbis and sermons. I hope you will enjoy all these sermons and find them as meaningful as I did.
Creating New Rituals and Tradition for the School Year and the New Year
Image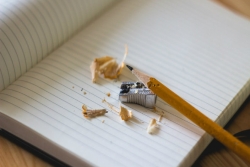 For children, traditions and rituals are significant; they provide predictability, support, and familiarity, while bringing families together and creating unity and a sense of belonging.
A wealth of books, music, and on-line articles are now available to help families through the flurry of getting ready for the High Holy Days season.
Aside from a date, what can these two events possibly have in common? Strange as it may seem, there are a few points of comparison.