Search Results
Displaying 1 - 8 of 8
Learn how you and your family can pursue social justice during the Jewish high holidays.
In Rio, the biggest congregation is Reform, the 900-family Associação Religiosa Israelita (ARI). Founded by German Jews in 1942, it now attracts Jews of all kinds drawn to modernity, egalitarianism, and the balancing of spirituality and rationalism. The congregation is always bustling with religious, cultural, and social activities.
Rabbi Leonid Bimbat is rabbi of Congregation Le-Dor va-Dor in Moscow. What should travelers not miss in Moscow?
Creating New Rituals and Tradition for the School Year and the New Year
Image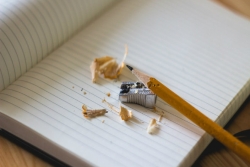 For children, traditions and rituals are significant; they provide predictability, support, and familiarity, while bringing families together and creating unity and a sense of belonging.
Rabbi Lennard Thal, senior vice president emeritus of the Union for Reform Judaism, has served as visiting rabbi of United Hebrew Congregation in Singapore for the past 20 years.
Aside from a date, what can these two events possibly have in common? Strange as it may seem, there are a few points of comparison.
As an inveterate - my wife would say obsessive - participant in on-line discussions, list-servs, Facebook, and blogs, I was interested to learn in a recent thread on iWorship that not all Reform congregations follow the Torah reading protocol for Rosh Hashanah set forth in Gates of Rep