Search Results
Displaying 1 - 7 of 7
Learn how you and your family can pursue social justice during the Jewish high holidays.
Jewish tradition reinforces the importance of saying, "I'm sorry" with the sacred observance of Yom Kippur. It is widely considered to be the holiest, most solemn day of the Jewish year.
Check out these eight audaciously hospitable ideas to consider implementing in your community during this High Holiday season and throughout the coming year.
Creating New Rituals and Tradition for the School Year and the New Year
Image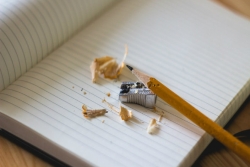 For children, traditions and rituals are significant; they provide predictability, support, and familiarity, while bringing families together and creating unity and a sense of belonging.
Learn about Parashat Vayikra in this guide, written by teens, for teens.
Aside from a date, what can these two events possibly have in common? Strange as it may seem, there are a few points of comparison.
As 5777 draws to a close, here are some members of the tribe — representing areas as diverse as pop culture to politics — we've mourned since last Rosh HaShanah.