Search Results
Displaying 1 - 7 of 7
Learn how you and your family can pursue social justice during the Jewish high holidays.
"Some time afterward, God put Abraham to the test. He said to him, 'Abraham,' and he answered, 'Here I am." (Genesis 22:1)
Did you ever wonder what Abraham thought about in the years following his "almost-sacrifice" of his son Isaac? In this midrashic monologue based on Parashat Vayeira, we imagine Abraham's inner struggles:
Creating New Rituals and Tradition for the School Year and the New Year
Image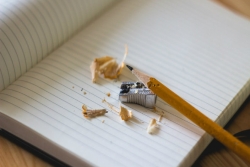 For children, traditions and rituals are significant; they provide predictability, support, and familiarity, while bringing families together and creating unity and a sense of belonging.
An interview with Rabbi Daniel Freelander on the history of Reform innovations in worship.
Rabbi Emily Losben-Ostrov was new to her congregation in Wilmington, NC, when she faced an unprecedented challenge: a Category 4 hurricane during the Days of Awe.
Aside from a date, what can these two events possibly have in common? Strange as it may seem, there are a few points of comparison.