Search Results
Displaying 1 - 10 of 10
Learn how you and your family can pursue social justice during the Jewish high holidays.
Create sparkly Styrofoam apples to decorate your Rosh HaShanah dinner table!
Try these fun activities to familiarize children with the sounds of the shofar.
Rabbi Vicki Tuckman z"l had a family ritual that ensures that each member of the family can seek to fulfill the sacred duties of the day.
This is a creative and adorable way to send out New Year's wishes to all your friends!
Kids ages 3 - 6 will love using an apple and red paint in this quick craft that creates fun, Rosh HaShanah-appropriate artwork
Ideas for incorporating social action themes into your Yom Kippur observance.
Tikkun Olam Calendar Indianapolis Hebrew Congregation 6501 North Meridian Street Indianapolis, Indiana 46260 317-255-6647 IHC's website Indianapolis Hebrew Congregation sought to underscore its commitment to social action by creating a Tikkun Olam calendar, designed to encompass all of the
Creating New Rituals and Tradition for the School Year and the New Year
Image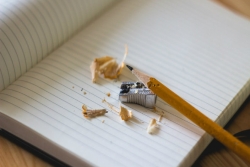 For children, traditions and rituals are significant; they provide predictability, support, and familiarity, while bringing families together and creating unity and a sense of belonging.
Aside from a date, what can these two events possibly have in common? Strange as it may seem, there are a few points of comparison.