Search Results
Displaying 1 - 5 of 5
Learn how you and your family can pursue social justice during the Jewish high holidays.
As we each shared some favorite holiday memories, my partner asked, "So what does each candle of Hanukkah symbolize?" Puzzled, I asked him to explain what he meant. "You know, like for Kwanzaa."
Creating New Rituals and Tradition for the School Year and the New Year
Image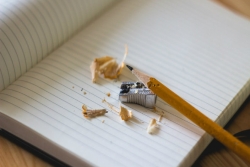 For children, traditions and rituals are significant; they provide predictability, support, and familiarity, while bringing families together and creating unity and a sense of belonging.
Aside from a date, what can these two events possibly have in common? Strange as it may seem, there are a few points of comparison.
More than any other biblical mo'ed (appointed time), Yom Kippur is pre-eminently a Temple-based observance.  True, all Israelites were to fast on that day, but the ritual described in Leviticus 16 is exclusively focused on the Temple.  It is about the purgation and purification of the sa