Search Results
Displaying 1 - 7 of 7
Learn how you and your family can pursue social justice during the Jewish high holidays.
Creating New Rituals and Tradition for the School Year and the New Year
Image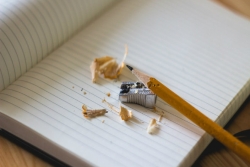 For children, traditions and rituals are significant; they provide predictability, support, and familiarity, while bringing families together and creating unity and a sense of belonging.
I have begun a year-long sabbatical in Berlin, one of the places on Earth I never imagined I would live.
Despite growing up in a Jewish household, it was not until high school that my Judaism really shaped my life's path.
When my term as youth group president ended, I was not ready to stop my social action and community building efforts, so I decided to run for the local board of education. 
Aside from a date, what can these two events possibly have in common? Strange as it may seem, there are a few points of comparison.
By Richard Rosenthal Partaking in annual traditions are what highlight family values to me. For example, watching the annual Thanksgiving Day Parade together, using the same
afikoman
cover year after year, and preparing a special meal for Rosh HaShanah are some special traditions that come to mind. Along that continuum, there is a tradition that blossomed over 25 years ago at URJ Camp Coleman in the North Georgia Mountains called
Camp Jenny
. This tradition happens every year, when camp organizers come together with 125 NFTYites to share their values, and to offer their love, leadership, and guidance to approximately 150 under-privileged children who engage in camp activities over Memorial Day weekend.