Search Results
Displaying 1 - 8 of 8
Rosh HaShanah: Family Activities
Image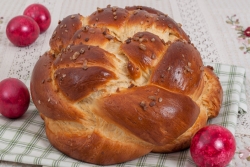 Here are some fun Rosh HaShanah-related blessings, rituals crafts and activities for your family to welcome the new year.
Learn how you and your family can pursue social justice during the Jewish high holidays.
Yasmin must hold her nose to wade through the garbage piling up outside the Plony house. Though she turns off the faucet and begs Momma Plony not to use extra paper towels, it takes a magical Sparks- inspired flood to sort out the real trash from the recyclables.
These days, people alter their names for a variety of reasons. Perhaps they are getting married or divorced, they wish to assume a stage name, they want to correct their name, or they simply don't like their name. Some but not all of these cases represent a change in status.
Creating New Rituals and Tradition for the School Year and the New Year
Image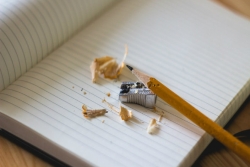 For children, traditions and rituals are significant; they provide predictability, support, and familiarity, while bringing families together and creating unity and a sense of belonging.
Aside from a date, what can these two events possibly have in common? Strange as it may seem, there are a few points of comparison.
If on Yom Kippur we rehearse our own death, then on Tishah B'Av (observed last month), we begin the annual process of preparing for death. The seven-week period from Tishah B'Av to Rosh HaShanah provides an opportunity to cultivate our souls, to reestablish our relationship with God, and to reconcile with ourselves and others. We transform the potentially passive experience of judgment into an active process of self-awareness, acceptance, engagement, and transformation.
One of the great paradoxes of being an American Reform Jew who chose to make aliyah (move to Israel) is that the whole concept of majority and minority is turned on its head. One the one hand, as a Jew, I am culturally and ethnically now part of the majority.