Search Results
Displaying 1 - 8 of 8
Learn how you and your family can pursue social justice during the Jewish high holidays.
Congregation Children of Israel is a 150-family congregation in Athens, GA. As a small congregation, we were looking for creative ways to welcome and engage families with young children, one of our target membership demographics. The answer came in the form of PJ Library®, which enables us to offer book subscriptions to local families raising Jewish children ages six months to 8 years. Our congregation joined the program in 2007, and it has been a huge success.
As Jews throughout the world prepare to gather for the High Holidays, Reform Jewish communities want to ensure that everyone who enters our synagogues – at this season and throughout the year – has a meaningful, fulfilling worship experience.
Creating New Rituals and Tradition for the School Year and the New Year
Image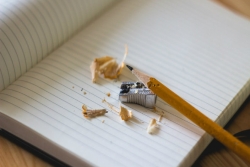 For children, traditions and rituals are significant; they provide predictability, support, and familiarity, while bringing families together and creating unity and a sense of belonging.
It is a truth universally acknowledged that it can be difficult to be Jewish at Christmas time. It has seeped into North American cultural consciousness so thoroughly that South Park even wrote a song about it, complete with trademark expletives.
The events of my son's bar mitzvah day don't begin to tell the story of how Max arrived at that moment.
Aside from a date, what can these two events possibly have in common? Strange as it may seem, there are a few points of comparison.