Search Results
Displaying 1 - 5 of 5
Learn how you and your family can pursue social justice during the Jewish high holidays.
Creating New Rituals and Tradition for the School Year and the New Year
Image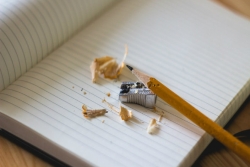 For children, traditions and rituals are significant; they provide predictability, support, and familiarity, while bringing families together and creating unity and a sense of belonging.
by Sharon Mann The phrase "what goes around, comes around" came to mind recently as I remembered back five years to the time I saw my daughter, Ayelet, off on a flight from Tel Aviv to Toronto, Canada. She was headed to
URJ Camp George
, a Reform Jewish summer camp where she would spend the summer as a camper, part of an Israeli youth delegation from the
Israel Movement for Progressive Judaism
. Now, she's graduated from
Mechinat Gal's Pre-Army Academy
, a post-high school Israeli gap year program that
emphasizes volunteer work, leadership training, and enrichment studies. A
s a staff member at
The Hannaton Educational Center
, she's come full circle, welcoming North American teens from
NFTY in Israel
to her home,
eretz Yisrael
(the land of Israel). At Hannaton, the teenagers participate in a
tikkun olam chavaya
(repairing the world experience) that includes hands-on volunteer work as they learn to make a positive contribution to Israel and the world.
Aside from a date, what can these two events possibly have in common? Strange as it may seem, there are a few points of comparison.
The Union for Reform Judaism has selected twelve fellowship recipients for the launch cohort of the JewV'Nation (pronounced "juvination") Fellowship, an innovative year-long project incubator and leadership development program supporting emerging and accomplished Jewish leaders and creative interfaith outreach initiatives.