Search Results
Displaying 1 - 5 of 5
Learn how you and your family can pursue social justice during the Jewish high holidays.
I consider myself a dedicated yet anxious Jewish mom. I'm dedicated because I would like my children to have a Jewish upbringing that connects them to our collective stories, history, and values – and I'm anxious because I'm never quite sure whether I'm accomplishing that goal.
Count off seven sabbath years — seven times seven years — so that the seven sabbath years amount to a period of forty-nine years. Then have the trumpet sounded everywhere on the tenth day of the seventh month; on the Day of Atonement sound the trumpet throughout your land. Consecrate the fiftieth year and proclaim liberty throughout the land to all its inhabitants. It shall be a jubilee for you; each of you is to return to your family property and to your own clan. (Leviticus 25:8-10)
In this week's portion, the Jubilee year is established. Called yovel, our parashah explains how every forty-nine years — seven weeks of seven years — in the seventh month, on Yom Kippur, the shofar of freedom is to be sounded throughout the land for all its inhabitants. This iconic verse to proclaim freedom throughout the land is inscribed on the Liberty Bell in Philadelphia.
Creating New Rituals and Tradition for the School Year and the New Year
Image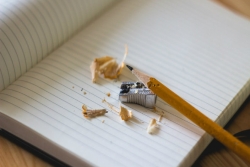 For children, traditions and rituals are significant; they provide predictability, support, and familiarity, while bringing families together and creating unity and a sense of belonging.
Aside from a date, what can these two events possibly have in common? Strange as it may seem, there are a few points of comparison.