Search Results
Displaying 1 - 6 of 6
Learn how you and your family can pursue social justice during the Jewish high holidays.
To err is human, but ask yourself, next September: When I reflect on the year that has passed, how will I observe my effort to be more of the person I had hoped to be? Happy new year – again!
Creating New Rituals and Tradition for the School Year and the New Year
Image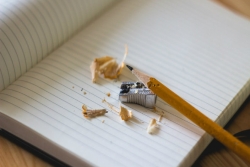 For children, traditions and rituals are significant; they provide predictability, support, and familiarity, while bringing families together and creating unity and a sense of belonging.
Despite growing up in a Jewish household, it was not until high school that my Judaism really shaped my life's path.
When my term as youth group president ended, I was not ready to stop my social action and community building efforts, so I decided to run for the local board of education. 
Aside from a date, what can these two events possibly have in common? Strange as it may seem, there are a few points of comparison.