Search Results
Displaying 1 - 5 of 5
Learn how you and your family can pursue social justice during the Jewish high holidays.
Spending more time than usual at home these days? We've rounded up some of our favorite Jewishly inspired crafts, recipes, activities, videos, and other ideas to keep you and your family occupied during days spent indoors – all while learning about and embracing Judaism together.
Creating New Rituals and Tradition for the School Year and the New Year
Image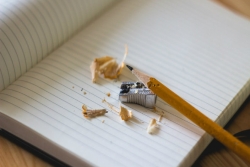 For children, traditions and rituals are significant; they provide predictability, support, and familiarity, while bringing families together and creating unity and a sense of belonging.
Aside from a date, what can these two events possibly have in common? Strange as it may seem, there are a few points of comparison.
We started as five people active in social justice work who were trying to figure out what it means to be white, living in a society rooted in structural racism and inequality.