Search Results
Displaying 1 - 7 of 7
Ted Olson and David Boies will be presented with the Maurice N.
On November 22 I opened the New York Times to read Professor Sarah Schulman's op-ed, Israel and 'Pinkwashing.' The piece attempts to argue that the Israeli government and its touri
As a rabbi and president-elect of the Central Conference of American Rabbis, I come here to be with you this morning at the Supreme Court on the very first day of Passover to say: Our nation is ready for marriage equality. This is one of the holiest days of the Jewish calendar. It marks the day in Jewish tradition when we mark the Exodus from slavery in ancient Egypt; it marks the beginning of a journey to freedom. Today is our day to march toward that freedom, the freedom to marry. I represent more than 2,500 Reform rabbis. We support marriage equality and have filed Friends of the Court briefs in both today's Prop 8 case and tomorrow's DOMA case. Do not let others tell you that all religions oppose LGBT equality rights. We Reform Jews welcome, support, include, and, yes, advocate full rights and equality, including the right to marry the ones we love.
Year in Review: From DADT to A History-Making Kiss
Image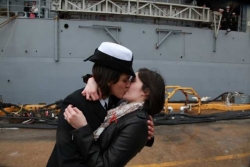 Worldwide, Gay Rights are Human Rights
Image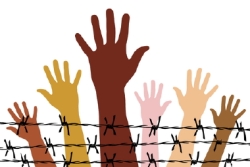 Yesterday,
President
RAC Rundown: LGBT Equality
The following is part of the "RAC Rundown" series of special legislative briefings that have been presented at Tzedek Central throughout the 2011 URJ Biennial. Let's talk about the fight for equality in America – in particular, for lesbian, gay, bisexual, and transgender Americans.