Search Results
Displaying 1 - 4 of 4
Progress toward full equality for lesbian, gay, bisexual, and transgender (LGBT) Americans seems to jump forward with every year that goes by, though we certainly have a ways to go.
Pride Month: A Year of LGBT Victories
Image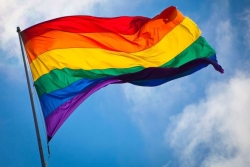 June is coming, which means LGBT Pride Month is just around the corner! Throughout the month of June, we celebrate the lesbian, gay, bisexual and transgender community throughout the nation.
The State of the Union and LGBT Equality
Image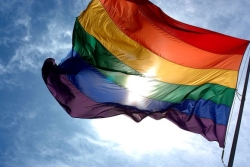 Since September 2010, there has been a first-ever focus on the crises that lesbian, gay, bisexual, and transgender youth face in America's schools. 
Daniel (D.J.) Kaplan has been the Union of Synagogue Youth (USY) International President for the past year. In his farewell address, he talked about when he came out of the closet.