Search Results
Displaying 1 - 4 of 4
As a rabbi and president-elect of the Central Conference of American Rabbis, I come here to be with you this morning at the Supreme Court on the very first day of Passover to say: Our nation is ready for marriage equality. This is one of the holiest days of the Jewish calendar. It marks the day in Jewish tradition when we mark the Exodus from slavery in ancient Egypt; it marks the beginning of a journey to freedom. Today is our day to march toward that freedom, the freedom to marry. I represent more than 2,500 Reform rabbis. We support marriage equality and have filed Friends of the Court briefs in both today's Prop 8 case and tomorrow's DOMA case. Do not let others tell you that all religions oppose LGBT equality rights. We Reform Jews welcome, support, include, and, yes, advocate full rights and equality, including the right to marry the ones we love.
Faith and LGBT Equality in the News
Image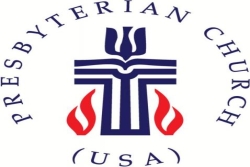 In recent months, LGBT equality has come to the fore in a number of denominations.
The cake from Temple Beth El's Gay Pride Shabbat, held last month. Photo taken by Temple Beth El member Barbara Herman.
The author, John Hirsch (left), and Herb Leiman before their wedding at Temple Beth-El of Great Neck, Great Neck, NY, 2012.