Image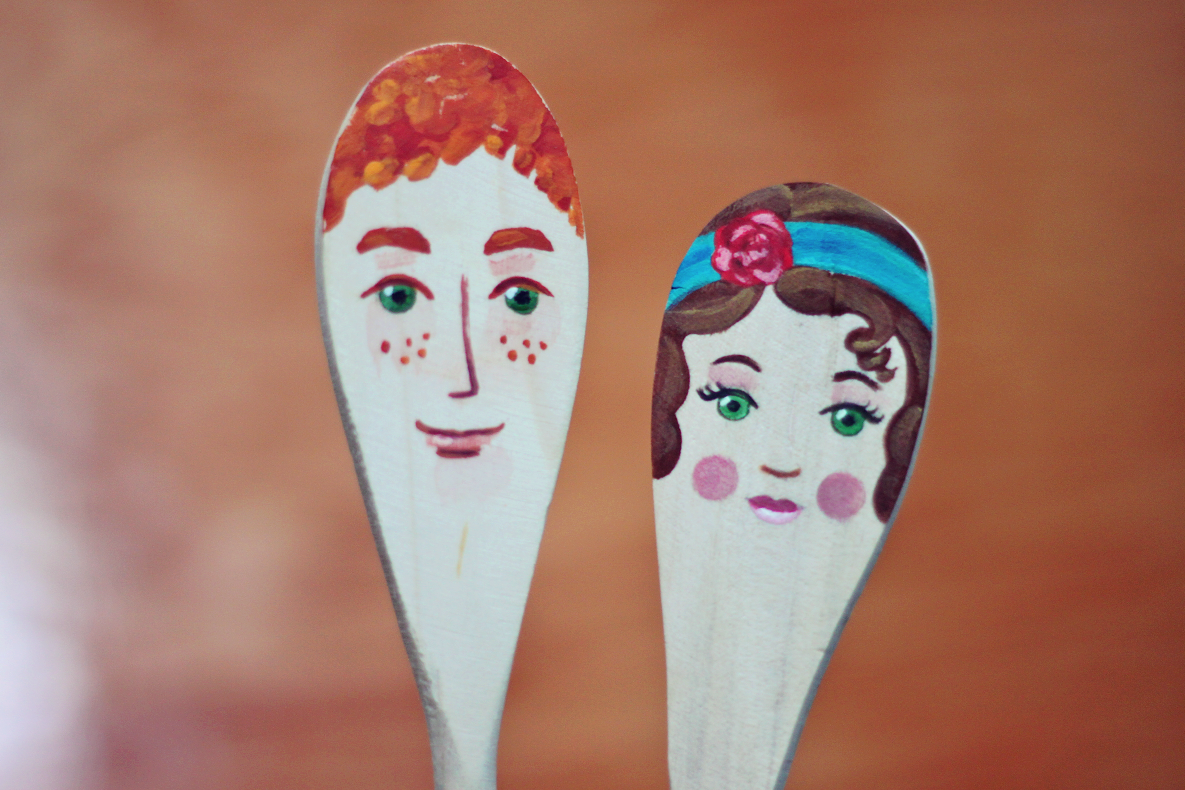 To dramatize the story of the Book of Ruth, you can make Naomi, Ruth and Boaz spoon puppets.
Materials
a wooden spoon for each child
google eyes
felt squares
rubber bands
tape
yarn for hair
markers
other materials for decoration (foil, fur, cotton balls, etc)
Directions
Have each child choose a character from the story. Tape or glue yarn to the back of the spoon for the hair (use yarn for a beard as well). Wrap a felt sheet around the spoon, gathering it at the neck. Fasten the gathers around the spoon with a rubber band wrapped tightly around the neck. Use glue-on google eyes or paint eyes, a nose and a mouth on the face of the spoon. Add head covering and other decorations to make each character. Take turns acting out the story.