Image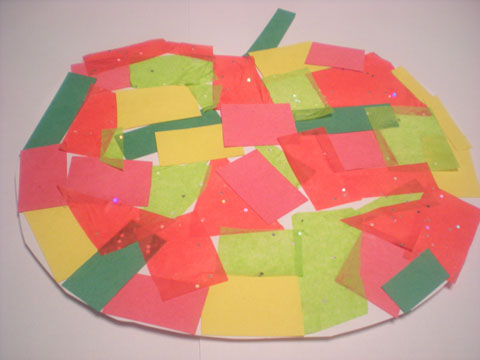 Use different types of paper on this Rosh HaShanah apple to teach kids about textures.
Ages 3-6
Materials:
Cardboard
Scissors
Red, yellow, and green construction paper or tissue paper
Glue stick
Directions:
Cut out an apple from the cardboard. (Having a hard time figuring out how? Download template here.)
Cut small scraps of different types of paper.
Paste scraps all over the apple.
Display!