Image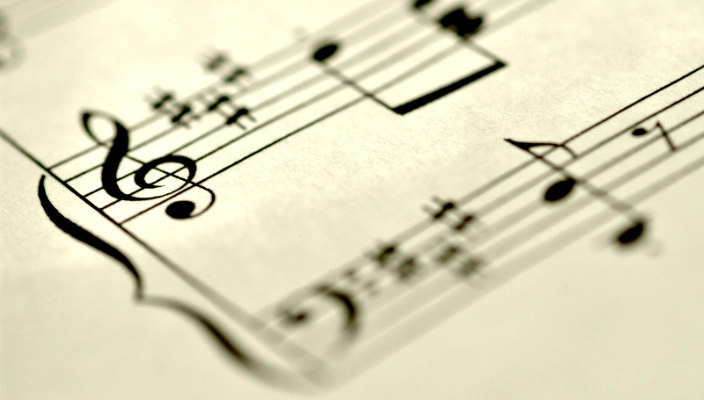 I clearly remember the first time I attended a service in a synagogue. It was Yizkor on Yom Kippur and I was 13 years old. I was sitting in between my mother and my grandparents, none of whom had ever been to the synagogue before either. Despite the fact that they had never been, they knew that they had to be in a synagogue for Yizkor and this was our first opportunity to do so since our immigration to the United States from Ukraine on the 4th of July earlier that year. I felt completely lost and did not understand what was going on. The prayers were strange and unfamiliar. The Hebrew was entirely alien. The people seemed unfriendly and aloof. I wanted to leave.
Unexpectedly, the cantor started to sing a familiar piece of music. I knew this song from the Children's Jewish Musical Theater in which I had participated while still living in Ukraine. Everyone around me was singing and I started to sing along. Immediately, the discomfort I had felt earlier melted away and in its place surfaced feelings of connectedness and belonging. The previously ostentatious atmosphere now felt warm and heimische. The people around me no longer seemed as strangers, but as long-lost relatives. Hearing me sing, someone turned around and said, "Honey, you have a beautiful voice. You should sing in our choir!" I knew that I had found my home and my roots.
It would take years for me to fully realize the impact of that powerful moment. But even at that time, at age 13, I recognized that music served as a most potent connector. A familiar song gave me the feeling of belonging and became an entryway into what had previously seemed to be a completely foreign environment. It demonstrated to me that the synagogue was, in fact, a part of my culture also.
Music is often referred to as "the universal language," implying that it has the power to communicate across cultural barriers. In Judaism, music is certainly a "universal" language, but it is also a "holy," a "timeless," and an "essential" language. Music has the power to connect us to ourselves, to each other, to God, to the past, and to the future.
"Music can name the un-nameable and communicate the unknowable," wrote Leonard Bernstein, highlighting what most of us know to be true on the visceral level. Music has the ability to crack open our souls and to touch our very essence. It manages to bypass the intellectual and to reach directly for the heart. In fact, music is the very language of the heart and, in my opinion, the only way to fully express the power of our emotions. When the Israelites are freed from slavery, the only response that appropriately matches the joy of the moment is breaking into song.
Music has always played an essential role in Judaism and we are fortunate to be the inheritors of an incredibly rich musical tradition, which has shaped our Jewish culture. Rabbi Abraham Joshua Heschel taught that Judaism is a religion of time. Our Jewish musical heritage contains its own special melody for each time, which helps us to sanctify it. There are different musical modes (nusach) for morning, afternoon, or evening prayer services, reflecting their unique purpose and mood. We feel different on Shabbat than on Rosh Hashana or Yom Kippur and our melodies reflect that, with special tunes and nusach for the various holidays, from Shabbat to High Holidays to the Pilgrimage Festivals. Our sacred texts are chanted according to different cantillation systems. Depending on whether we are reading Torah on Shabbat or the High Holy Days, or Haftarah from the books of the Prophets, or M'gillot, such as the Book of Esther, Ecclesiastes, or Eichah, the symbols used for cantillation are identical, but the melodies associated with the cantillation marks are different.
When used appropriately, our melodies and musical prayer modes can serve as guides for our Jewish souls, bringing us to a deeper awareness of the present and helping us to tap into our shared collective memory. In fact, some of our melodies are so ancient that they are considered to be "miSinai" (from Sinai) and take us all the way back to the mythical cradle of our people. As philosopher of music Victor Zuckerkandl beautifully wrote, "Hearing a melody is hearing, having heard, and being about to hear, all at once. Every melody declares to us that the past can be there without being remembered, the future without being foreknown."
The piece of music that I heard in that Yizkor service over twenty years ago was Nurit Hirsh's Oseh Shalom. This piece has stayed with me and will be very familiar to most readers. In Israel, this song became famous after taking third prize at the first Hasidic Song Festival in 1969. Since then, it has become a beloved staple in synagogues and Jewish communities worldwide, eliciting enthusiastic clapping from even the most lackadaisical congregants of all ages. For me, this piece of music was the first spark that ignited my soul on the journey which would eventually lead to my becoming a cantor. In this role, I have the opportunity to utilize music on a consistent basis as a means toward spiritual ends, such as the development of feelings of connectedness, sense of belonging, and the experience of the Divine, to name a few. The melody that touches our souls is different for all of us, but each of us has a melody that our soul desires to sing. We only have to listen and pay attention and the melody will come and will leave us forever altered.
Cantor Vicky Glikin has served Congregation Solel in Highland Park, IL since her ordination from Hebrew Union College - Jewish Institute of Religion in 2012, and is a member of the American Conference of Cantors (ACC). She is the current president of the Reform Cantors of Chicago.