For more than 75 years, the Union for Reform Judaism has provided young people with immersive Jewish experiences that transform and enrich lives. Based in Reform Jewish values, these programs provide nurturing, educational, and fun experiences that promote community, enhance spiritual growth, cultivate Jewish identity, and foster lifelong friendships.
See the URJ's commitment to health and safety – URJ Youth Policies and Procedures.
Image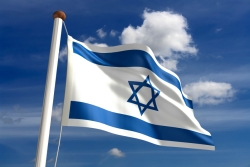 Learn about universal tools and frameworks for navigating complexity thoughtfully and responsibly. Through music, art, commentary, and the real stories of Israelis, we'll explore democracy, gender equality, religious expression, race and more with the iCenter.