For more than 75 years, the Union for Reform Judaism has provided young people with immersive Jewish experiences that transform and enrich lives. Based in Reform Jewish values, these programs provide nurturing, educational, and fun experiences that promote community, enhance spiritual growth, cultivate Jewish identity, and foster lifelong friendships.
See the URJ's commitment to health and safety – URJ Youth Policies and Procedures.
Image
Explore interactive, meaningful and fun experiences, choosing from Jewish Life in Your Family Life, URJ Camps' virtual experiences, campfire-style Jewish music concerts, and Shabbat morning experiences for families with young children. 
Image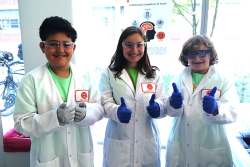 At 6 Points Sci-Tech Academy, located just outside of Boston's science and technology corridor on the campus of the beautiful Governor's Academy boarding school, scientific inquiry meets fun! Campers spend two weeks exploring robotics, video game design, environmental science, digital media, and a host of other fun activities in a friendly setting with campers who share similar interests.
Image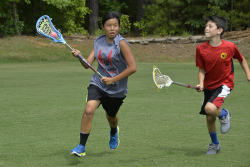 URJ 6 Points Sports Academy provides a unique camping experience that combines professional sports coaching and the beloved traditions of Reform Jewish camping. Campers feed their passion for sport while strengthening their identity as Jewish athletes, building self-confidence and strong connections to their peers and their Judaism.