For more than 75 years, the Union for Reform Judaism has provided young people with immersive Jewish experiences that transform and enrich lives. Based in Reform Jewish values, these programs provide nurturing, educational, and fun experiences that promote community, enhance spiritual growth, cultivate Jewish identity, and foster lifelong friendships.
See the URJ's commitment to health and safety – URJ Youth Policies and Procedures.
Image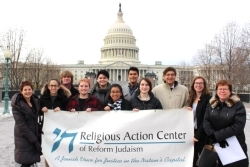 The RAC's Social Justice Seminars give thousands of Jewish teens the opportunity to impact our political process by speaking with policy makers on Capitol Hill. These weekend-long seminars are designed to expose participants to a variety of public policy issues and to explore the Jewish values that inform the Reform Movement's advocacy.
Image
Mitzvah Corps is the Union for Reform Judaism's network of immersive social justice travel programs for high school students, offering Jewish young adults the chance to build meaningful relationships with like-minded peers and people from around the world and to ask valuable questions, support local efforts, and be real global citizens.
Image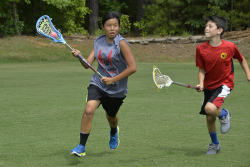 URJ 6 Points Sports Academy provides a unique camping experience that combines professional sports coaching and the beloved traditions of Reform Jewish camping. Campers feed their passion for sport while strengthening their identity as Jewish athletes, building self-confidence and strong connections to their peers and their Judaism.