Image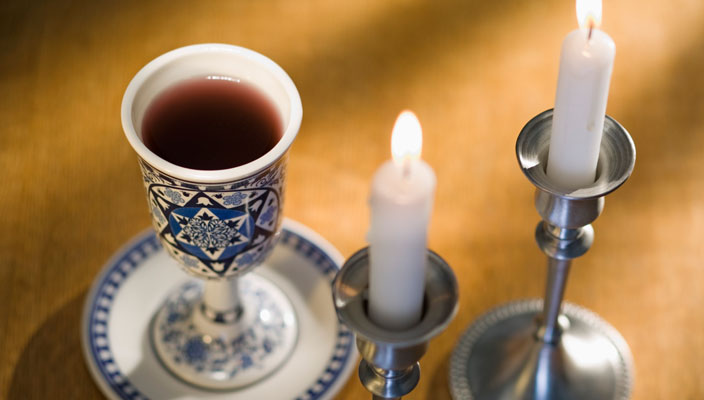 From Exodus 31:16-17, this prayer reminds us that we keep the Sabbath as a sign of the covenant with God.
Transliteration
V'shamru v'nei Yisrael
et HaShabbat,
laasot et HaShabbat l'dorotam
b'rit olam.
Beini u'vein b'nei Yisrael
ot hi l'olam,
ki sheishet yamim asah Adonai
et hashamayim v'et haaretz,
u'vayom hashvi-i shavat vayinafash.
Translation
The people of Israel shall keep Shabbat,
observing Shabbat throughout the ages as a covenant for all time.
It is a sign for all time between Me and the people of Israel.
For in six days Adonai made heaven and earth,
and on the seventh day God ceased from work and was refreshed.
Transliteration
Yism'chu v'malchut'cha
shomrei Shabbat v'korei oneg.
Am m'kad'shei shvi-i,
kulam yisb'u v'yitangu mituvecha.
V'hashvi-i ratzita bo v'kidashto,
chemdat yamim oto karata,
zecher l'maaseh v'reishit.
Translation
Those who keep Shabbat by calling it a delight
will rejoice in Your realm.
The people that hallow Shabbat will delight in Your goodness.
For, being pleased with the Seventh Day, You hallowed it
as the most precious of days, drawing our attention to the work of Creation.