Explore Upcoming Jewish Holidays
-
29 Elul 5780 to 2 Tishri 5781
Rosh HaShanah (literally, "Head of the Year") is the Jewish New Year, a time of prayer, self-reflection, and t'shuvahT'shuvahתְּשׁוּבָה"Return;" The concept of repentance and new beginnings, which is a continuous theme throughout the High Holidays. . We review our actions during the past year, and we look for ways to improve ourselves, our…
Why Does the Jewish Calendar Change Every Year?
Why Does the Jewish Calendar Change Every Year?
People often say: "The Jewish holidays are late this year" or "The Jewish holidays are early this year." In fact, the holidays never are early or late; they are always on time, according to the Jewish calendar. Unlike the Gregorian (civil) calendar, which is based on the sun (solar), the Jewish calendar is based primarily on the moon (lunar), with periodic adjustments made to account for the differences between the solar and lunar cycles.
Jewish holidays begin at sunset. Dates specified are for evenings, so the holiday extends from sunset on the noted date until dusk on the last day of the holiday.
What's New
Image
Middot, attributes or character traits, literally means "measures" or "weights." Call to mind the image of a scale: The process of tikkun middot, of repairing our attributes, is about bringing our character traits into balance.
Image
As we consider our preparations for the Days of Awe, let us be thankful that science has permitted us to understand how plagues are spread and seek out knowledgeable guidance from those who can protect us in 2020.
Image
Trying to endure loss in isolation is more than painful; it puts our lives at risk. Rambam understood that when he described the consequences of not being connecting to Am Yisrael at times of trauma, including our fast days.
Explore Jewish Life and Get Inspired
Thank you for signing up! We can't wait to deliver the best of Reform Jewish life to your inbox.
To ensure you receive our emails please add our domain to your list of safe senders.  
Image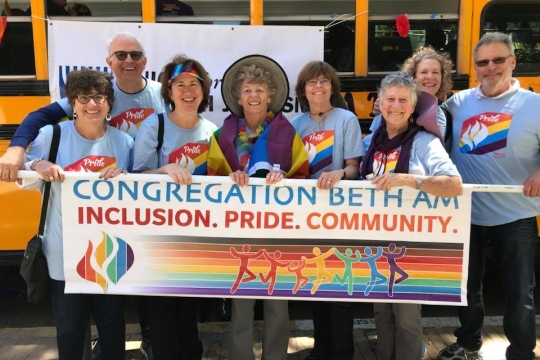 Find connection, community, learning, and spirituality at a welcoming Reform congregation near you.