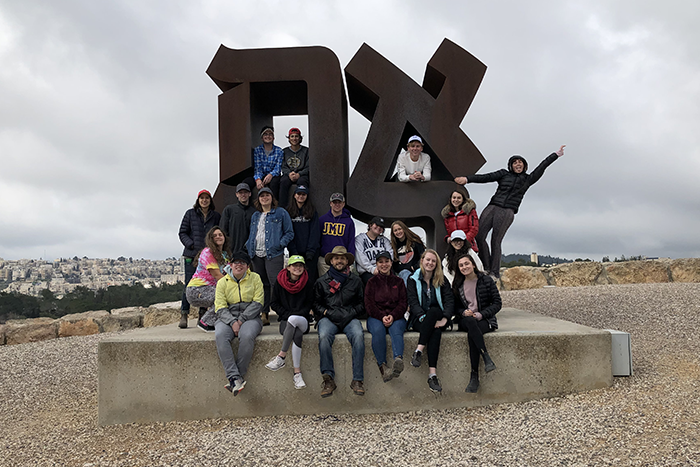 Spend the most thrilling summer of your life travelling across Israel. Learn about alternative solutions to environmental and ecological issues, earn high school or college credit through learning and living on a kibbutz, and much more.
Jewish Books and Literature
Jewish diplomacy began in biblical times, when Abraham negotiated with King Abimelech over possession of precious wells in an arid land. In order to protect their vulnerable communities and ensure Jewish continuity, generations of Jewish leaders have developed effective negotiation strategies in dealing with powerful kings, emperors, sultans, popes, dictators, prime ministers, and presidents. In his new book The Star and the Scepter: A Diplomatic History of Israel (Jewish Publication Society), Emmanuel Navon, a lecturer
What's New
Image
This Hanukkah, it hit me: We can do anything. The beauty of this holiday — and especially of experiencing it amidst a global pandemic —is that we have the opportunity to make it our own.
Image
My husband and I will still maintain many of our traditions this Hanukkah. Eating latkes with applesauce. Lighting candles each night. "Betting" on which candle lasts the longest. Watching Hallmark Christmas movies... wait, what?!
Image
I want everyone to hear the poetry of these young people's lives; they are about joy, accomplishment, and love. And I want others to join them. The lyric "We know we are whole" means all of us; the glue uniting us is God's breath that we all have inside and deserves to be heard.
Jewish Life in Israel and Around the World