Image
When we say "Purim," three-cornered cookies are one of the first things that come to mind for many people. But where did they come from? Learn about the history of hamantaschen and browse a selection of recipes for all types of hamantaschen, both sweet and savory.
Image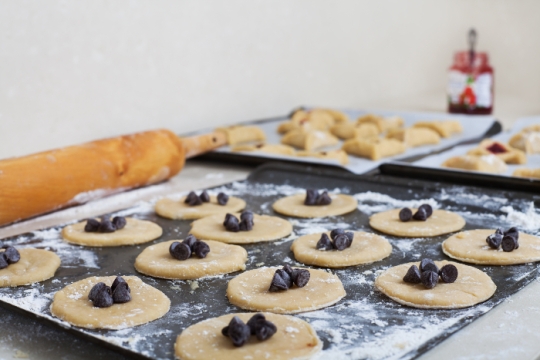 Purim is coming! Whether you're looking for a creative gift to include in some mishloach manot or you're looking to treat yourself, we've got you covered.
Subscribe to the Jewish Dish
Get great Jewish recipes in your inbox every month!
Thank you for subscribing to emails from ReformJudaism.org! Please check your inbox for our emails, and to manage your subscription.
What's New
Image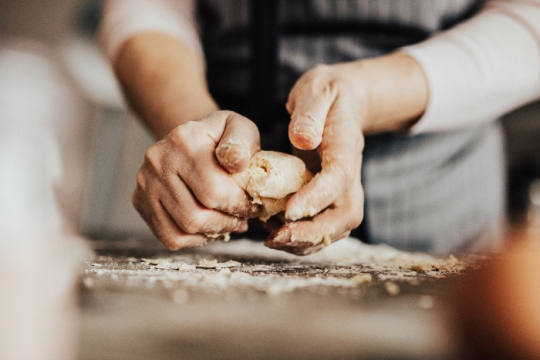 I've made challot each Friday while sheltering in place, kneading in prayers not only family and friends but also for our country and our world during these trying times.
Image
Meghann Hennen, a Jewish preschool teacher based in Cleveland, OH, discovered challah's incredible impact on her life firsthand when she decided to start her own challah business on Instagram... in the midst of the pandemic.
Image
These crispy treats make the perfect base for a holiday spread. In creating your board, think about what foods and flavors you typically like to pair with your latkes… and start creating!
Find a Recipe
Each of us has foods we consider Jewish, but in reality, Jewish food varies dramatically with geography, heritage, and the surrounding culture. These differences don't make any of us – or our foods – more or less authentically Jewish, but rather richly diverse and blessed.
Find the perfect recipe for any occasion, or browse cooking articles.
Image