Image
Fire up the grill, it's cookout season! Take your picnics and parties to the next level with these recipes for Jewishly inspired foods that are perfect for the grill
Image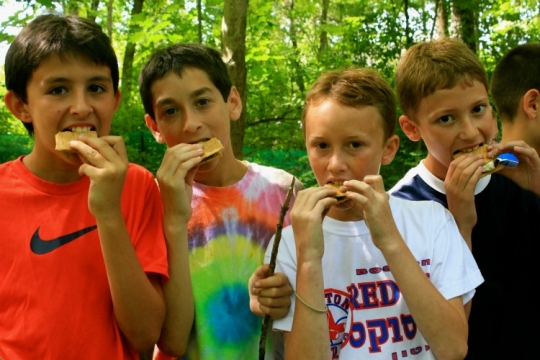 When you think of summer camp meals, what comes to mind? If you've ever attended a URJ camp – North America's Reform Jewish camping system – you know that camp food goes far beyond standard cafeteria fare.
Subscribe to the Jewish Dish
Get great Jewish recipes in your inbox every month!
Thank you for subscribing to emails from ReformJudaism.org! Please check your inbox for our emails, and to manage your subscription.
What's New
Image
Jake Cohen's debut cookbook, jew-ish: Reinvented Recipes from a Modern Mensch (HMH), is a New York Times bestseller. Jake is a former food staffer at Saveur, food editor of Tasting Table and Time Out New York, and most recently the editorial and test kitchen director of FeedFeed (@thefeedfeed).
Image
Sam and Lauren Trohman, a Jewish couple, run NOSH Butters, a company specializing in nut butters. We spoke with them to learn more about their business venture and what their work means to them.
Image
As we enjoy this year's sweet charoset, let us cherish and express our gratitude for the essential workers, medical professionals, everyday heroes, and others who provided the sweetness that helped temper the bitters we tasted this year.
Find a Recipe
Each of us has foods we consider Jewish, but in reality, Jewish food varies dramatically with geography, heritage, and the surrounding culture. These differences don't make any of us – or our foods – more or less authentically Jewish, but rather richly diverse and blessed.
Find the perfect recipe for any occasion, or browse cooking articles.
Image