Hanukkah, one of the most widely observed Jewish holidays, is a festive eight-day celebration that for many people falls during the darkest, coldest season of the year.

Hanukkah's Origins
Hanukkah, one of the most widely observed Jewish holidays, is a festive eight-day celebration that for many people falls during the darkest, coldest season of the year. Also called the Festival of Lights, the holiday brings light, joy, and warmth to our homes and communities as we celebrate with candles, food, family, and friends. Light comes literally, with the lighting of an additional candle each day, and metaphorically, through a newer emphasis on charitable donations and a commitment to tikkun olamtikkun olamתִּקּוּן עוֹלָם"Repair of the world;" Jewish concept that it is our responsibility to partner with God to improve the world. A mystical concept of restoration of God's holiest Name to itself and the repair of a shattered world. Often refers to social action and social justice. during the holiday. Hanukkah (alternately spelled Chanukah), meaning "dedication" in Hebrew, commemorates the victory of a small group of Jewish rebels (led by Judah Maccabee and his brothers, collectively known as "the MaccabeesMaccabeesמַכַּבִּיםThe family of five sons who led the revolt against the Hellenization of Jerusalem and became the heroes of the Hanukkah story. ") over the armies of Syria in 165 B.C.E. and the subsequent liberation and "rededication" of the Temple in Jerusalem. Modern celebrations of Hanukkah focus on family and friends and include the lighting of the Hanukkah menorah menorahמְנוֹרָהSeven- or nine-branched candelabra; commonly refers to the nine-branched Hanukkah lamp; plural: menorot. (also called a hanukkiyahhanukkiyahחֲנֻכִּיָּהNine-branched candelabra used during Hanukkah – eight branches for each night of the holiday, plus another branch (often taller, central, or more prominently displayed) for the shamash (helper) candle, which is used to light the others. ); singing and playing special songs and games (dreideldreidelסְבִיבוֹן"Spinning top" in Yiddish (derived from German); "sevivon" in Hebrew; toy used in a children's Hanukkah game. ); and eating foods prepared in oil including latkeslatkeלְבִיבָה"Pancake" (Yiddish); fried potato pancake often eaten on Hanukkah; plural: latkes. , sufganiyotsufganiyotסֻפְגָּנִית"Jelly doughnuts;" traditionally eaten in Israel during Hanukkah; singular: sufganiyah. , bimuelos (fried dough puffs) and keftes de prasas (leek patties).
Get Jewish Life in Your Life
Subscribe to get inspiring email newsletters.
Thank you for subscribing to emails from ReformJudaism.org! Please check your inbox for our emails, and to manage your subscription.
Find a Congregation Near You
Find connection, community, learning, and spirituality at a welcoming Reform congregation near you.
Image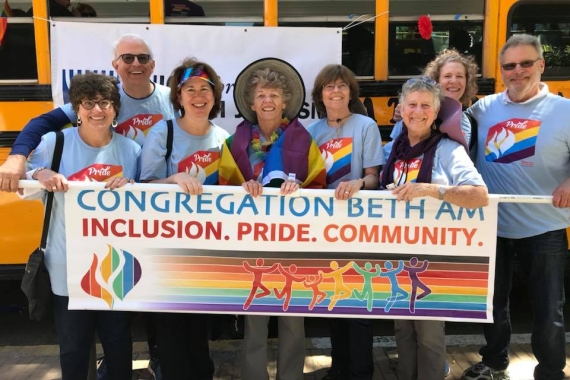 Image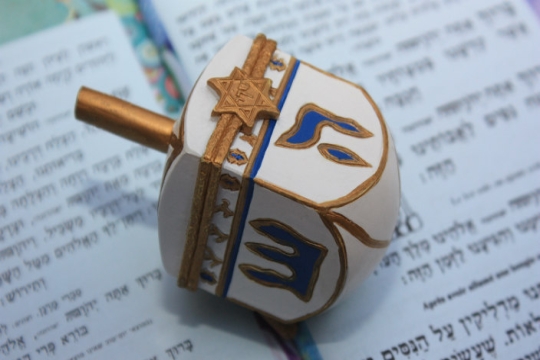 Here are nine countries around the world – some warm and some cold – that offer unique traditions that you and your family can use to spice up your Hanukkah celebrations.
Image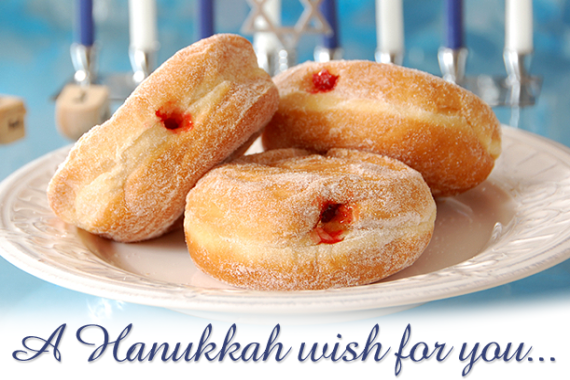 Create free ecards to send to friends and family -- and add a recipe, video, or blessing -- to wish them a joyous Hanukkah.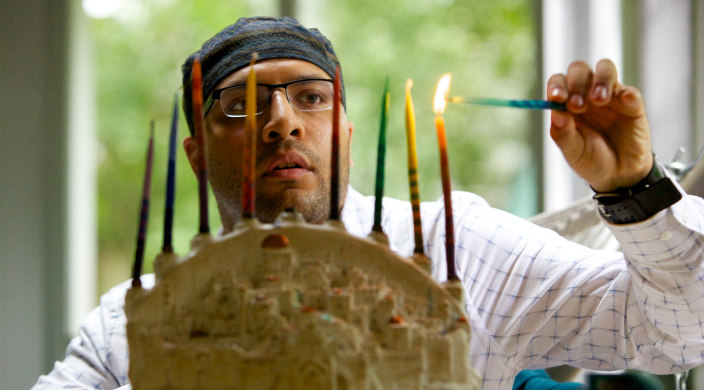 GIVE THE GIFT OF TIKKUN OLAM
Honor a Jewish hero for justice by making a tax-deductible gift to the Union for Reform Judaism in his or her name. Your gift will provide funding for creative Reform Jewish programming and help ensure the continued growth and strength of Reform Judaism.
Image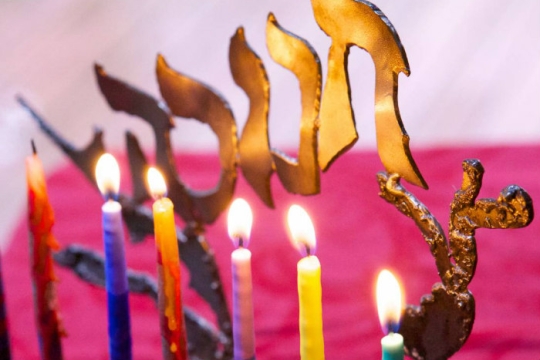 Hanukkah can be a time for us to rededicate ourselves to the Jewish value of tikkun olam, repair of the world.
Image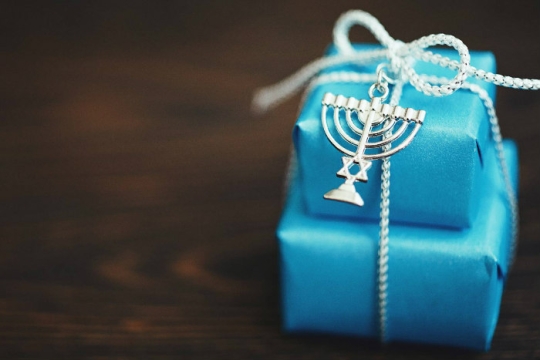 In search of a unique Hanukkah gift for the social justice hero in your life? Look no further than this guide for all your gift-giving needs.
What's New
Image
In Israel, everyone seemingly is in a good mood during Hanukkah. Of course, it's impossible to be in a bad mood while eating sufganiyot (jelly donuts).
Image
Last year, our family took a cruise during Hanukkah. The nightly candle lighting brought together so many people and different kinds of "Jewish" into one community.
Image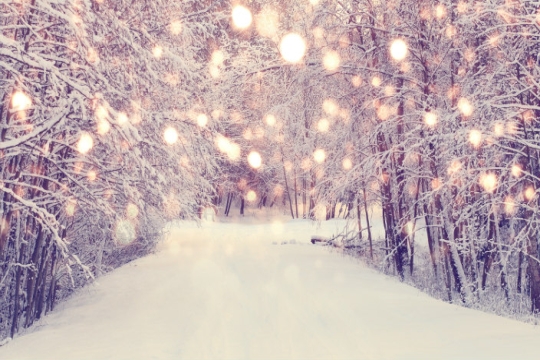 Last year, my pre-school-aged daughter was acutely aware that her friends and their families would be celebrating Christmas and that she wasn't going to be a part of it.