Image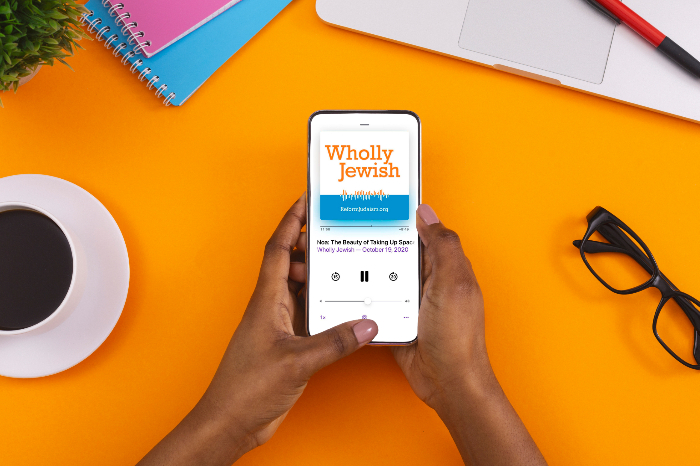 Jews are a multiracial, multiethnic, multicultural people who continue to build an evolving Jewish civilization together that includes a religion and a nation. How can we embrace the full diversity of today's Jewish community? One way is to listen to and internalize the stories of Jews of Color, in their own words.
In these deeply personal, one-on-one interviews from season one of our podcast, Wholly Jewish, Black, biracial, and multiracial Jews share their experiences, insights, and how they enrich and create a more vibrant Jewish community. As part of our ongoing and evolving commitment to the principles of racial equity, diversity, and inclusion, the Union for Reform Judaism, in partnership with April Baskin (in her formal role as former vice president of Audacious Hospitality), produced this podcast to explore the beauty of Jewish diversity and listen to the stories of Jews from myriad identities.
For more opportunities to listen to and learn from Black Jewish voices, see these resources for observing Black History Month; to take action for racial justice, visit the Religious Action Center of Reform Judaism's racial justice resource page.
Find more Jewish resources for observing Black History Month, and for resources that encompass the broader diversity of Jewish life, visit our Racial Equity, Diversity, & Inclusion page. Additional episodes of Wholly Jewish feature the stories of Jews of Asian and Latinx descent, as well as interviews with LGBTQ+ Jews.