Image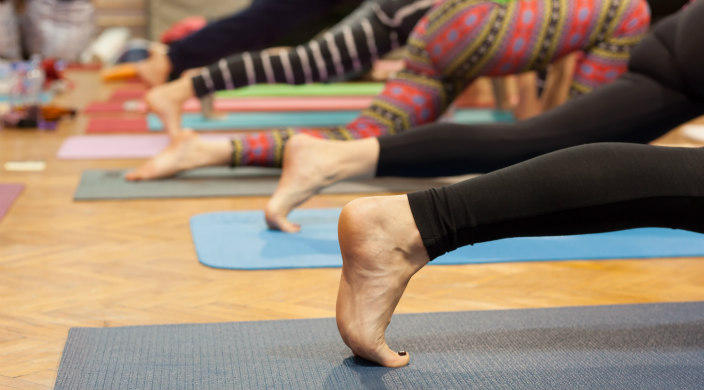 For decades, the JCC has been my Jewish home. As my six children grew up, we filled the tiny old building in Cherry Hill, NJ. Although the pool had only four short lanes and the showers in the women's locker room turned scalding whenever a toilet flushed, my children ran through the building as if they owned it. They adored preschool there, and I met some of my still-best friends as we trailed behind our kids in mommy-and-me classes.
Now our JCC is ensconced in a bigger, more beautiful building, but the warmth and welcome are the same. I work as an SAT tutor during evenings and weekends, so I head straight to the JCC nearly every weekday. I bartered SAT tutoring for private weight training with the gentle taskmaster who has become my good friend. I bake banana chocolate chip muffins for the friendly staff who delay emptying the whirlpool for its weekly cleaning because I have not yet returned from the gym. I am greeted by name in spin and Pilates classes.
So, it felt like an act of desecration when our JCC, my second home, received a bomb threat on Monday morning. Suddenly, the smiling people at the front desk, who call out "Mazel tov on your new granddaughter," did not seem tough enough for the real world. All at once, those welcoming gym lockers and preschool classrooms took on the ominous possibility of harboring a bomb. How do the police check every office and stairwell, every nook and cranny of this sprawling complex? The irony of a bomb tucked into the senior center or Holocaust museum didn't escape me.
My spunky Pilates instructor says we have the safest room in the building, huge windows overlooking the parking lot, where her car is ready to take us all to safety at the first blare of the evacuation sirens. She has it all figured out: First, we grab the five-pound weights to smash the window, which has a special non-shatter surface. Then we grab a mat to cushion the window sill, hang by our arms out over the lawn, and drop the one-and-a-half stories to the ground. She is one brave woman. But somehow, I am not reassured.
On Tuesday morning, I dash off to my Pilates class. Am I crazy to go to a building that was a target the day before? My husband reassures me that all the bomb threats have been hoaxes. My sister staunchly says we cannot let "them" win by intimidating us. We must keep on living and going to the JCC. I don't want to abandon my JCC, just when it needs my support. So, even though I'm scared, I go. I joke to my husband and sister that I hope they are not crying at my funeral tomorrow, regretting they told me to go.
I park my car. The lot is jammed. Crowds must be a good sign I reassure myself, evidence that others are not as scared as I am. I walk between the tall stone pillars that front the building. They have always seemed merely decorative, setting off the majesty of the two-story lobby. Now, I see them as the bulwarks they really are, protecting my building. I feel safer viewing my JCC in this new light, but I am also sad.
Last night our town held a demonstration to support the JCC. Hundreds gathered to protest hate, signs raised high. One read, "Our Muslim family stands with our Jewish neighbors," another, "Make America Kind Again." I am grateful for the support, rallied by the show of goodness in people. I will go to my JCC again tomorrow, hopeful that goodness will win in the end, and that I and my friends and family, as well as the whole world will be here to see it.
Related Posts
Image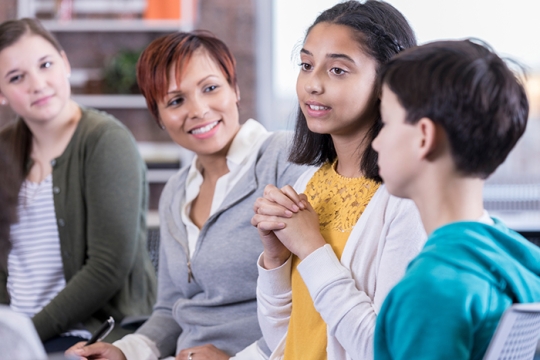 I need your help to ensure that every student can access mental health care, no matter where they live. Last month, the U.S. House of Representatives passed the Mental Health Services for Students Act, which would provide $200 million in grant funding per year for five years to expand mental health services in public schools. Now, the Senate must act.
Image
In the weeks preceding her passing, her children and grandchildren continued to visit her, either in person or remotely via technology. She was surrounded by her children until the very end.
Image
Everyone has an opinion on what we should have done – but as this crisis has exposed weaknesses in social solidarity, in leadership, in democratic processes here, it has also demonstrated clearly the strength of the Israeli health care system.