Image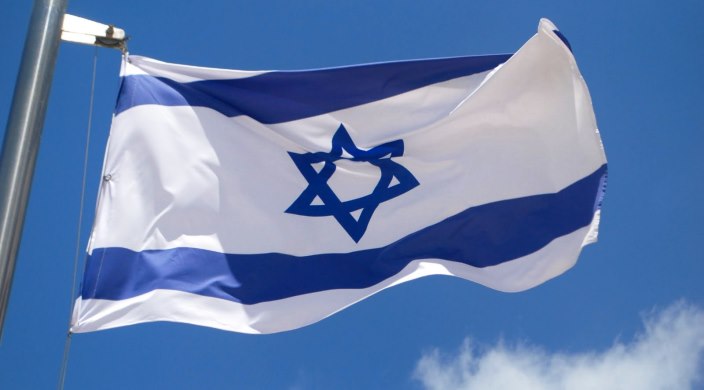 There are a few days in my life that stand out. There are the big milestones: my first days of school, going to camp for the first time, and my first homerun. Another one of those dates that stands out is December 28th, 2015. That was the day that I made aliyahaliyahעֲלִיָּה"Going up." The honor of being called to recite the blessings before and after the Torah reading. Also refers to immigration to Israel, to "make aliyah" to Israel; plural: aliyot. Lit. "Ascent." and became an Israeli citizen.
This date was far from being written in the stars. I grew up in St. Louis, Missouri and attended Temple Israel. It was a wonderful congregation that imparted to me so much, but as I look back I recognize that with all of the Jewish learning that I was blessed with, Israel was not always front and center. It was ever-present, yet not greatly emphasized. Not that it wasn't important, just that there were other goals and issues more pressing for the congregation. If you told a teenage or even college-aged me that I would one day order my morning coffee or argue with a bus driver in Hebrew, I imagine the response would have been one of polite disbelief. 
While a younger me may not have foreseen aliyah and Israel in his future, I am still so grateful that I had the chutzpah seven years ago to take a leap of faith and try to make a life for myself here. While the day-to-day reality of life here can be challenging, I feel a great sense of awe and gratitude that I get to wake up every day in the Jewish State. It is a privilege to be alive as a Jew during a time in which our people have sovereignty. In the course of our long, wonderful history, we have so often not been the orchestrators of our own fate. Today in Israel, we face the privilege and challenge of sovereignty. The ability to be a part of that project and to struggle for its future as part of the Israeli Reform Movement is a point of great pride for me.
I am also deeply grateful for the gift of the Hebrew language. I remember as a young kid in synagogue looking at the adults around me and their ability to pray in this odd language that I did not understand, yet I inherently grasped as being deeply linked to my identity as a Jew. As I grew up and began to learn the words of Mi Chamocha Mi Chamochaמִי כָמוֹךָLiterally, "Who is like You?" Verses from Exodus 15:11 that are incorporated into the prayer service. These verses are an excerpt from the song that the biblical Israelites sang after crossing the Sea of Reeds to safety. and V'ahavtaV'ahavtaוְאָהַבְתָּLiterally, "and you shall love." Verses from Deuteronomy 6:5-9 that are recited as part of the prayer service, immediately after the Shema. The beginning words are: "You shall love the Eternal with all your heart, with all your soul, and with all your might." , as proud as that made me, I always felt a sense that something was missing; I did not have the ability to truly understand and manipulate the words I was saying.
Before my junior year of college, I decided that I would take Modern Hebrew beginning at 9 a.m., six days a week - a schedule that would have chased away most 21 year-olds. From the moment we began, I was able to access words that were forever written on my heart in a way I did not know was possible. My education continued after making aliyah to Israel and continues to this day. But the significance and power of speaking in my S'fat HaAm, which translates to "the language of the people," (Hebrew) that had been nearly extinct as a spoken language for centuries, fills me with pride daily.
Another aspect of Israel that is truly amazing is the incredible Jewish diversity that exists here. This country is made up of immigrants from everywhere from Poland to Yemen and Argentina to Australia. There are more ways of being Jewish than I ever imagined possible. When you walk the streets of Jerusalem on a Friday night, if you know where to look, you can hear Ashkenazi-accented Hebrew just down the street from Syrian-style prayers. You can get your gefilte fish just as readily as you can find chraime, a popular Moroccan fish dish served for Shabbat dinners.
Of course this is not to diminish the real challenges Israel faces as a society (like most other nations), including bigotry between groups (including Ashkenazim and Sephardim, Israelis and Palestinians) sexism, homophobia, and other hatreds. However, Israel also does a wonderful job of working to unite people of different backgrounds to create an incredibly rich society.
While I love this place with all my heart, we are far from perfect. We face the same challenges all other nations are facing: inflation, high costs of living, and growing extremism in our politics . We should, and do, call out the bigotry, sexism, homophobia, and other hatreds that exist here like in all other nations. The best way for me to be part of this struggle is to become a leader in the Israel Reform Movement. I am halfway through my rabbinical studies at Hebrew Union college and my goal is to be a partner in spreading liberal Judaism and its core value that we are all made b'tzelem Elohim - in the image of God - and that we are all responsible to make our society more equitable.
I encourage everyone get to know and partner with the Israeli Reform Movement and the Israel Religious Action Center, the Movement's legal arm, which are both wonderful catalysts for positive change in Israel.
I am so proud to be a citizen of this country, a part of the greatest Jewish undertaking of the last two millennia. Even with all its flaws, Israel, a modern home for the Jewish people was, and still is, a noble idea worth struggling to defend - and I feel obligated to work to make sure it is the best country it can be.
Related Posts
Image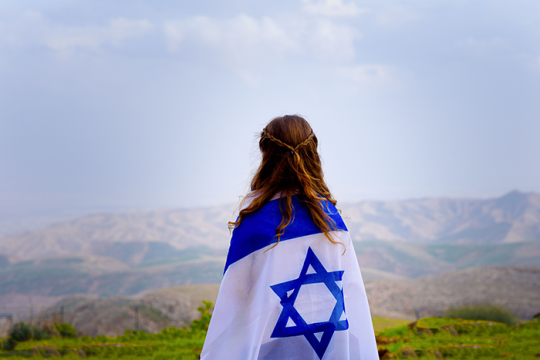 We stand with the people of Israel during these difficult and challenging days and pray for the safety and immediate release of all of the hostages. See our resources and actions you can take.
Image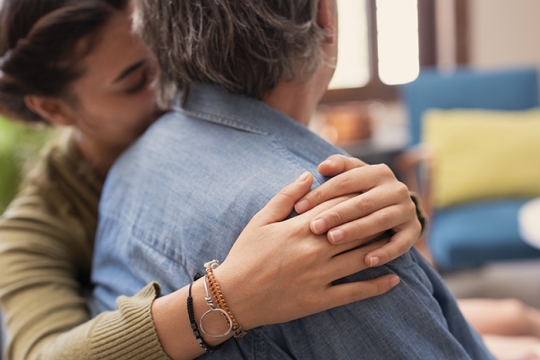 Hamas' brutal attack on Israel on October 7th and Israel's ongoing response has stirred emotions both within and outside the Jewish community. Over the next weeks, as family and friends gather for holiday celebrations, there may be differences of opinion. Here are a few tips from Jewish sources to help maintain loving relationships while disagreeing.
Image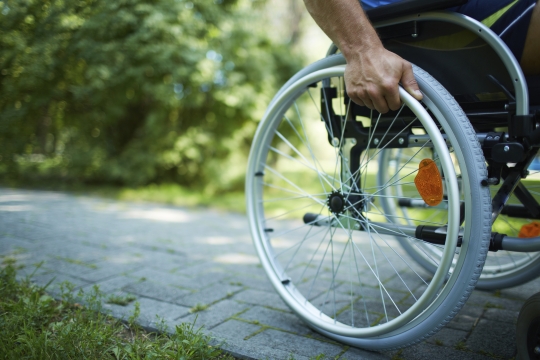 The current Israel-Hamas war is impacting communities throughout Israel, Gaza, and the world. However, some populations are more affected than others, including those living with disabilities.