Image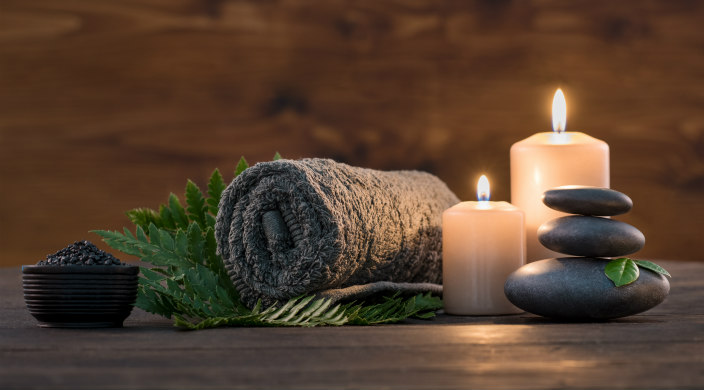 Many recent Torah readings center around the importance of sacrifice in Jewish tradition. Although we no longer observe the ritual laws of the ancient Israelites, these sections raise crucial questions about what sacrifice means as we move through today's world.
One ritual mentioned in the Torah portion Vayikra is the "sacrifice of well-being," or sh'lamim (Leviticus 3:1). Although this word is often translated as "wholeness" or "peace," I find the word "well-being" to be particularly powerful. As I am called to work on issues of inequality and antagonism on my college campus and as an intern at the Religious Action Center of Reform Judaism, I sometimes find it difficult to care for my own well-being – to get enough sleep and say "no" when I am taking on too much. I often see others in my community struggling with the same challenges.
How can I best approach a "sacrifice of well-being" as described in Vayikra? 
First, I believe this portion reminds us that we must be willing to make sacrifices in our own lives to make the world a better place. In this sense, well-being is about the state of our communities, political systems, and nations. When we think about the Jewish value of tikkun olam, we know that "repairing the world" will not come easily. 
Yet, we continue to put ourselves in uncomfortable situations to fight for change. I see Jewish community members around the country making deliberate choices to speak out, even sacrificing their safety to participate in acts of civil disobedience in support of DREAMers, sexual assault survivors, and victims of gun violence. I see congregations pledging their resources to push for accountability on the part of their representatives at all levels of government. I see Jewish leaders across the country challenging their communities to act on behalf of neighbors and strangers alike. From these examples, I have learned it is our obligation to work for justice, and sometimes that means we will have to make decisions that may temporarily detract from our personal well-being. 
This portion teaches us that we must make tough decisions to sustain ourselves, whether the work we care about and our own wellness are in sync or at odds. Because we face endless choices about how to spend our energy, sometimes we must prioritize rest over action, making self-care critical. If we never take time to care for ourselves, we will burn out and no longer be able to do the work about which we are so passionate. To make a dent in the crucial work ahead, we must make time for reflection and renewal. 
But where is the balance between sacrifice and self-care?
Later in this same Torah portion, we read instructions to the Israelites to perform ritual sacrifices for errors made by "the community leadership of Israel" (Leviticus 4:13). Such guilt for transgressions is incurred by the entire community, which must make an offering on behalf of its leaders. Here, the whole group is responsible for the actions and spiritual well-being of its members. Can this framework help us address the question of balance?
When we think about the concept of community in a Jewish social justice context, we find a synergy between sacrifice and well-being – one centered around interpersonal support, political action, and spirituality. As our campus rabbi often tell us at Shabbat services, we cannot begin praying until we have confirmed that all our community members and neighbors are well. A community not only provides individuals outlets for social justice work, but also nurtures its members through celebration and time set aside for rest, including Shabbat. Similarly, we as individuals are responsible for creating and sustaining our communities, imbuing them with an impetus to work toward justice and to care for their members. If a community does not support us in a way we think it should, we have power to change it – holding it to a higher standard.
My own campus Jewish community has been there for me in many ways: fueling my desire to advocate for the university to serve its students in more equitable ways, and giving me space to reflect, renew, and celebrate. I have pushed it, too, to be more inclusive overall. I've organized small groups in which queer Jewish students can discuss their experiences and I am bringing educators from Jewish Coalition Against Domestic Abuse (JCADA) to facilitate a workshop for the Jewish community around gender equity and interpersonal violence prevention.
Through these activities, I hope to propel my community forward. Meanwhile, I will draw from our rich tradition to balance sacrifice and well-being as I work for a better world. Perhaps, then, I will better embody the "sacrifice of well-being."
Related Posts
Image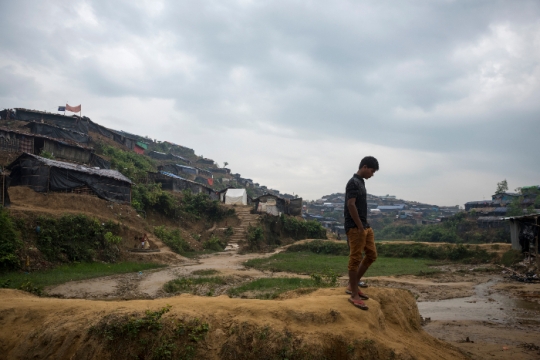 We know that religious freedom is not a lesson from ancient stories, but an ongoing quest even today. While many of us are fighting antisemitism in our home countries, we are also in solidarity with the Rohingya people, who have been persecuted for decades.
Image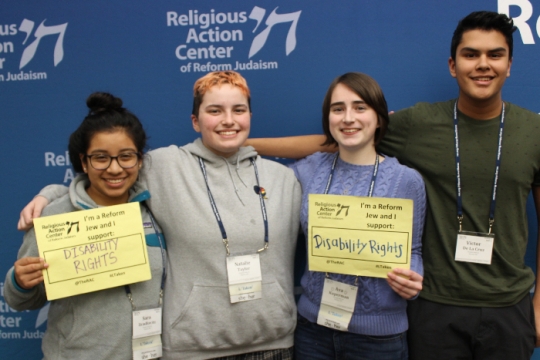 Jewish Disability Advocacy Month is an opportunity to participate in the work to achieve a more just world. On February 22, nonprofit and congressional leaders in the field of disability policy will discuss the state of disability rights policy.
Image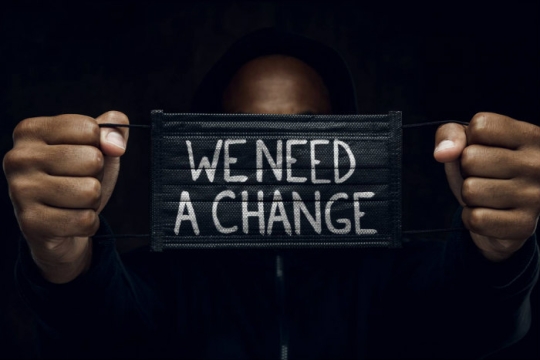 The Union for Reform Judaism shares resources for use in congregations and Jewish communities, as well as by families and individual, in our shared pursuit of justice.