Image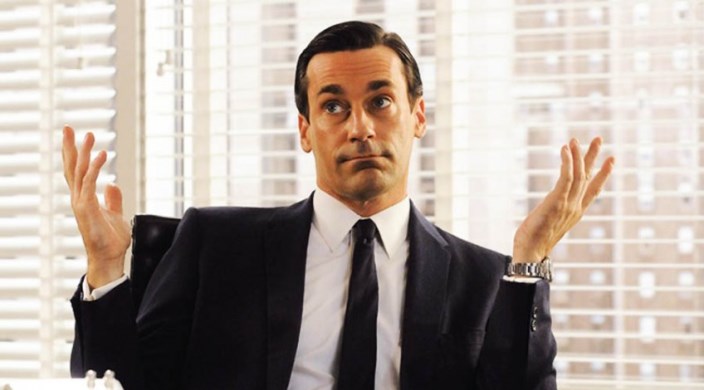 In the weeks before the beginning of the final season of Mad Men, the show's creator Matthew Weiner did rounds of interviews on his Jewish roots. He even recently sat down for an interview with New York Magazine critic Matt Zoller Seitz at New York's Museum of Jewish Heritage to discuss how Jewish identity is a fundamental element of the show.
Right on cue, the final episodes kicked off Sunday night on a Jewish note. A revitalized Don Draper, back to his promiscuous ways, is haunted by past flame Rachel Menken in a dream. Menken is of course the heir to the large fictional Menken's department store and, for a short time, Don's client and lover.
In an episode filled with eerie coincidences, Don discovers that Rachel died of leukemia just a week before his dream. He shows up at the shiva (the Jewish mourning period) to pay his respects and is met by Rachel's sister Barbara, who explains that the last years of Rachel's life (her married post-Don years) brought her exactly what she wanted out of life. Barbara is well-aware that Don eventually rejected Rachel's passionate advances to keep his unhappy marriage together. When Barbara starts to self-righteously explain to Don what "sitting shiva" means, he replies that he's lived in New York for a long time and knows exactly what shiva is (he has even brought cake!). However, Don's non-Jewishness sticks out when he is asked by someone else to help the group form a minyan (the quorum of 10 Jews necessary for public prayer in traditional communities).
"He can't; he's not Jewish," Barbara says with more than a hint of disdain.
As Don leaves, he begins to cry as he hears Rachel's extended family praying in Hebrew in the adjacent room.
It is an interesting cap to an episode that lays bare Don's subconscious yearning for a more rooted life. Rachel's Jewish family has come to represent the loving model of domesticity in which Don (and the other non-Jewish characters on the show) has continuously struggled (and failed) to belong.
However, it is clear that Don had stronger feelings for Rachel than most of the women he has slept with throughout the 1960s, and if he could have gone back in time, it seems that he might have been willing to start a family with her. In the second season, long after their fling has petered out, he encounters Rachel with her new husband named Tilden Katz, who is conspicuously less handsome than Don. At first glance, Don realizes that Rachel has made the "safe" choice and chosen to live with a successful, if less dashing, Jewish man. We do not hear from Rachel herself how her marriage has gone, but the shiva scene reveals that she has two children and a loving family.
It is also worth recalling that several episodes after he sees Rachel with her new husband for the first time, Don drunkenly tells a bouncer outside a club that his name is Tilden Katz.
Of course, Don is already notorious for his identity theft – but part of him might also want to be Jewish.
Gabe Friedman is an editorial assistant at JTA. This piece is republished with permission.
Related Posts
Image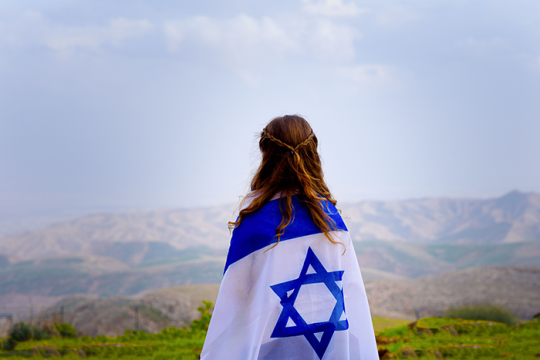 We stand with the people of Israel during these difficult and challenging days and pray for the safety and immediate release of all of the hostages. See our resources and actions you can take.
Image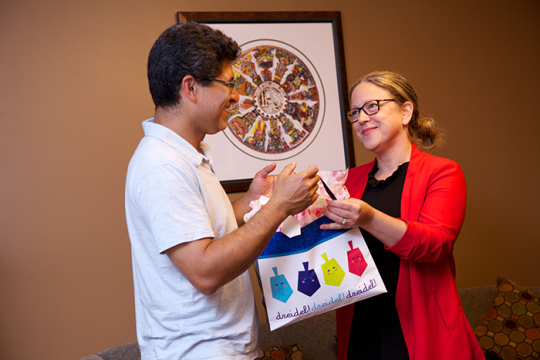 Hanukkah is one of my favorite holidays, partially because it gives me the opportunity to give gifts to my loved ones every night for eight nights! Gift giving with intentionality is one of my favorite ways to express affection while teaching my child about Jewish values and traditions.
Image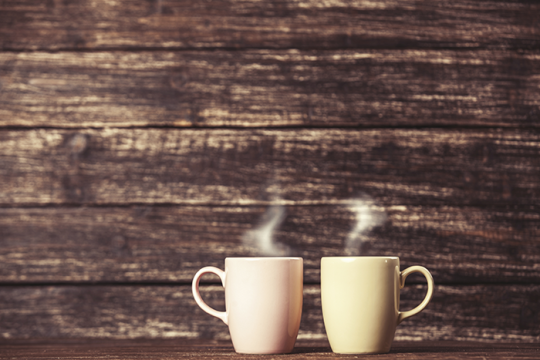 In the winter months, adding elements of simplicity, presence, and coziness can elevate the rituals and intentions of Shabbat. Here are a few tips for your most hygge/heimish Shabbat yet!