Image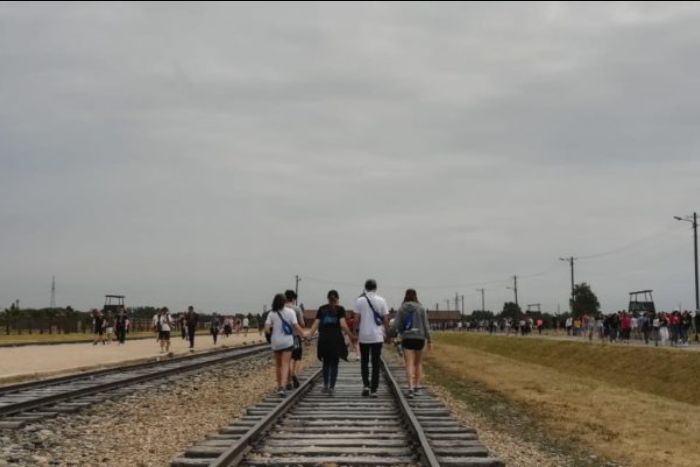 the path that we now follow
is the Exodus our ancestors never chose
flooding with pain they died not to swallow
the past spills into the river and flows
we cross a blue bridge
over blue waters
just like our Jewish mothers
and our Jewish fathers
we walk cobblestoned streets
and enter a wide open square
no longer crowded with fleets
of men with guns who always glare
in the station there are lines for trains
with people pushing and shoving
there's special treatment for the elderly with their canes
and people give up seats because they're loving
but I can't help but think of the lines that used to be
with people shot crying and trying to leave
when "special treatment" meant killing the young and elderly
and there weren't any seats for anyone to even thieve
empty chairs around the square
illuminate the shadows of people gone
and where the men sat who didn't care
as they hunted us like wolves killing a fawn
we return to this ghetto
as strangers yet again
our hearts beat an allegretto
but this time we'll live to say— 
Amen
Related Posts
Image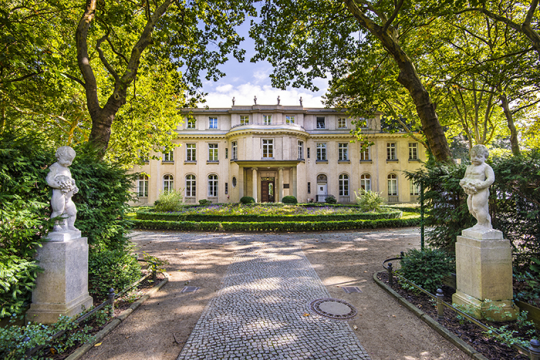 Eighty years ago on January 20, 1942, the infamous Wannsee Conference took place in a large lakeside three-story mansion in suburban Berlin. Fifteen Nazi German leaders attended the meeting that coordinated plans to "orderly execute" ---murder--- millions of Jews during World War II.
Image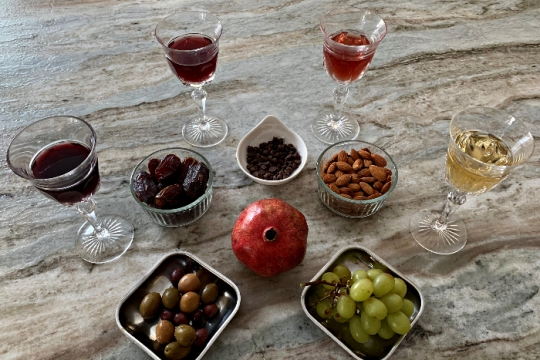 As I thought about what would be involved if we did our own Tu BiShvat seder, it seemed interesting and fun. Tasting lots of fruits? Marking a time to appreciate, mindfully and respectfully, trees and the earth? Drinking wines and grape juices? Yes, please.
Image
As 2021 draws to a close, it's a good time to reflect on the year in Jewish film and highlight six worthy of your attention. Two of the films here are from first-time filmmakers, another pair are Holocaust documentaries, and the final duo draw their tales from the past. Here is my list of the best Jewish films released in the U.S. in 2021.