Image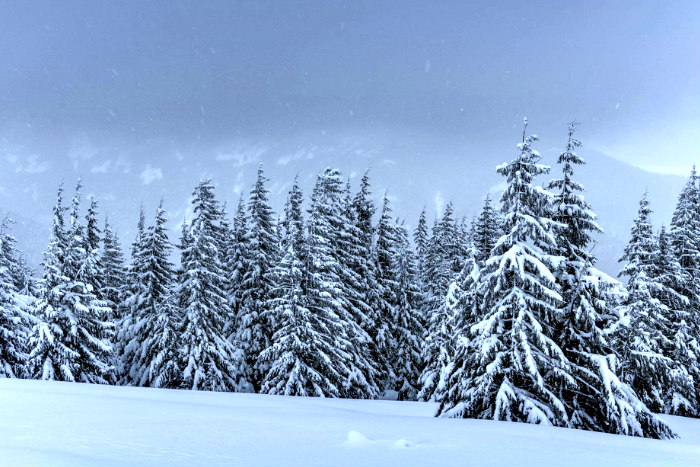 Even though the pandemic has altered our world, my husband Larry and I will still maintain many of our traditions this Hanukkah. Eating latkes with applesauce. Lighting candles each night. "Betting" on which candle lasts the longest. Watching Hallmark Christmas movies.
Wait! Hallmark Christmas movies? When did that become a tradition?
For as long as I can remember, I have watched Hallmark movies. For many years, the famous card company aired shows specific to the holidays – Thanksgiving, Christmas, and of course Valentine's Day. Each two-hour made-for-television episode touched my heart. Many were based on classic novels, such as The Secret Garden or Sarah Plain and Tall, while others were originals. And as much as I loved the shows themselves, I especially enjoyed the tear-jerking commercials. (Did you know you can Google them? Watch them with a box of Kleenex next to you!)
In 2001, after the major networks dropped the specials, the company launched The Hallmark Channel. Building on its many fans during the holidays, the channel has churned out 136 Christmas shows to date. That means a great deal of "Deck the Halls" and "Jingle Bells," their favorite seasonal songs, as the movies are touted to be about the spirit of the season, not any one religion in particular.
The plots of their Christmas movies fall into two categories. If you have watched only one or two of the productions, you have pretty much seen them all.
Plot one: A high-powered business dynamo needs to learn the real meaning of life, which can only be found in a small, idyllic town inhabited by incredibly cheerful people who, despite their low-paying occupations (favorite include cupcake bakers, store clerks, and staff at a huge inn with no guests in sight except the small cast), can still afford enough Christmas decorations to cover EPCOT.
Plot two: A kind, hard-working woman finds out that the incredibly handsome mystery man she's dating is actually the king of a tiny but wealthy country named after a countertop (Cambria) or china pattern (Winshire). Twenty minutes before the movie ends, a conflict erupts based on a misunderstanding – but no worries! It will be resolved with a kiss one minute before the snow starts and two minutes before the credits roll.
Up until this past year, Hallmark was all about white, heterosexual Christians. People of Color were seen only as the best friend or the minister who marries the happy couple; LGBTQ+ characters were never seen at all. This policy was upended last year, when the channel pulled an advertisement that featured two women kissing at the altar. Soon after, scriptwriters began churning out stories that highlighted more diverse romances, including LGBTQ+ couples and interracial relationships.
What's still largely missing, though, are stories about Jewish couples. Loving Leah (2009) was the closest to a true Jewish romance, featuring a non-observant Jewish bachelor who feels compelled to marry his rabbi brother's widow to honor him via the ancient Jewish law of yibbum (levirate marriage).
For me, though, the channel's attempts at celebrating Hanukkah have been major fails.
Holiday Date told the story of Joel, a nice Jewish boy who agrees to pretend to be the boyfriend of Brittany, who is headed back to her small Pennsylvania hometown to celebrate Christmas with her family. Hilarity allegedly ensues when Joel (who grew up in New York City, certainly surrounded by at least one or two Christians) has no idea how to decorate a tree or make a gingerbread house or sing "Deck the Halls." Moments after the ruse is uncovered, Brittany's mother comes out of the kitchen holding a tray of potato latkes and wearing an "Oy vey" apron. Of course, the two end up together, promising to observe both Christmas and Hanukkah.
The plots of the other two Hallmark Hanukkah movies, both involving interfaith romances, made Holiday Date look like Casablanca. This year, Hallmark tried again. Love, Lights, Hanukkah!, which first aired on December 14, tells the story of Christina, raised Italian Catholic by her adoptive mother, who discovers through DNA testing that she is genetically Ashkenazi Jewish (perhaps a problematic story line on its own). Over the next eight days, she finds her family and romance – but I still wished that in the end, she would completely embrace her Yiddishkeit roots.
While I loved the acting (both Mia Kirshner and Ben Savage are Jewish) and some very authentic Jewish moments (especially those that involved singing the prayer when lighting the menorah), I continue to hope that Hallmark will eventually makes a movie about Jews who fall in love over dreidels and potato latkes, without a Christmas tree in sight… maybe next year.
So why do I – along with many others who likely keep mum about their penchant for Hallmark movies – love these films? Simple. They're mindless, sweet, non-political, non-violent, and always guaranteed to result in a happy ending. I still cry every time King Maximillian and Allie embrace at the end of A Crown for Christmas. (Take that, you wicked Countess!)
These feelings hold even truer in 2020: I need a break from COVID-19 and the elections and the transition. So grab the dreidel-shaped sugar cookies and hot chocolate: I'll yet again be indulging in the holiday season with Hallmark Christmas movies!
Related Posts
Image
As someone who mostly steers clear of reality television in favor of more premium (read: snobbier) fare, I was a little hesitant to check out Netflix's new reality series, "Jewish Matchmaking."
Image
"The Marvelous Mrs. Maisel" is back with its fifth and final season, promising to finally bring everyone's favorite Jewish comedian from the back room of The Gas Light Cafe all the way into America's hearts and living rooms.
Image
When Aly Silverberg (she/her) started a Jewish meme account on Instagram, she never expected it to go viral - or for it to have such a big impact on her life and career. She certainly never expected it to reach tens of thousands of other Jews!