Image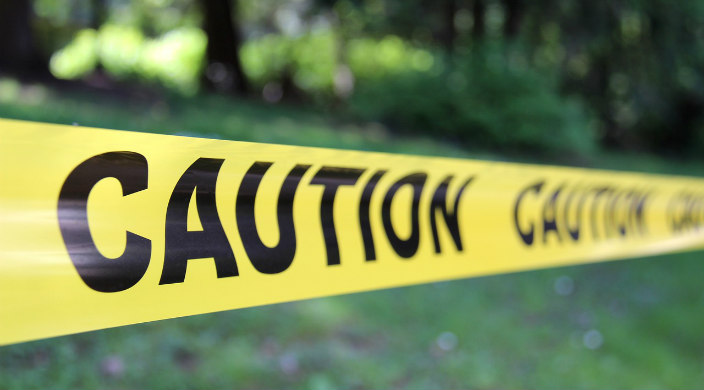 The horrific and deadly attack on Tree of Life – Or L'Simcha Congregation in Pittsburgh marks one of the darkest days in American Jewish history. All of us are hurting as we try to come to terms with these tragic murders.
Writes Rabbi Rick Jacobs, president of the Union for Reform Judaism, in his statement after today's shootings,
The slaughter of our brothers and sisters praying in their holy synagogue this Shabbat in Pittsburgh breaks our collective heart. 

The murders took place during a prayer service in the Tree of Life congregation where, like synagogues all around the world, they were reading from Genesis recounting how Abraham welcomed perfect strangers into his tent. How painful and ironic that we live in a time when we have to temper our loving welcome of strangers as we protect our communities from violence and hate.
As individuals, families, congregations, and the entire Jewish community determine how to process the Pittsburgh attacks, we at ReformJudaism.org share some resources to help you in that challenging responsibility.
Find additional resources here:
"Jewish Resources for Coping with Acts of Terror": Our ongoing list of evergreen resources to be used in the wake of tragedy includes: resources for parents and educators, resources for prayer, and resources for action. It will continue to be updated on an ongoing basis, during this incident and others.
"Prayer for the Tree of Life Congregation in Pittsburgh": The above roundup includes a number of prayers and pieces of liturgy for us at this time, but additionally, Reform Jewish liturgist Alden Solovy wrote this new prayer – an acrostic –to be recited in the aftermath of this specific tragedy.  
"Resources for Coping after the Pittsburgh Synagogue Shootings": Following the attack in Pittsburgh, the Union for Reform Judaism has shared a roundup of resources for educators, clergy, and other synagogue professionals.
  
The URJ is the largest and most powerful force in North American Jewish life, with nearly 900 member congregations across the United States and Canada – and the organization and its staff stand ready to serve Reform congregations and the broader Jewish community, particularly during times of communal grief. If you're a member of a congregation, be sure to follow the Union for Reform Judaism on its blog and social media channels, including Twitter and Facebook.
Finally, we share two resources for taking direct action. The Religious Action Center of Reform Judaism shares two action alerts to help you easily contact your members of Congress on issues related to gun violence prevention:
"Urge Congress to Take Immediate Action to Stop Gun Violence": Initially created after the school shooting in Parkland, FL, this action alert asks Congress to enact eight policy proposals, all of which would improve public safety, prevent gun violence, and save lives.
"Urge Congress and the Administration to Condemn Anti-Semitism, White supremacy, and Bigotry": Anti-Semitism, white supremacy, and other forms of bigotry have all risen dramatically in the U.S. in recent years. This action alert asks our elected officials to visibly and consistently act to delegitimize anti-Semitism, white supremacy, and other forms of bigotry.
We will continue to update this post as additional resources and information become available.
Related Posts
Image
I told them, "As someone who is in the process of return to Temple Israel, I wanted to briefly share what a meaningful experience I had for Rosh HaShanah and Yom Kippur services."
Image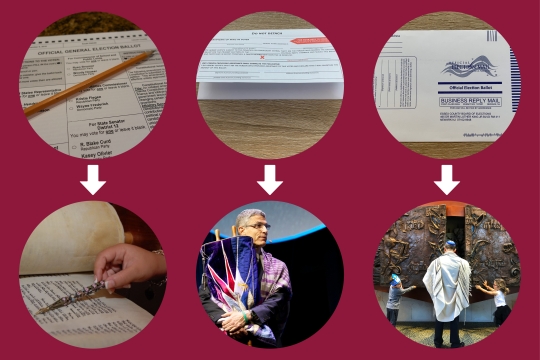 Just as the Torah is at the center of Judaism, the ballot is at the core of our democracy. We would not dream of returning the Torah to the Ark without first dressing it. It helps, then, to think of the outer envelope as the ark and the inner security envelope as our ballot's Torah cover.
Image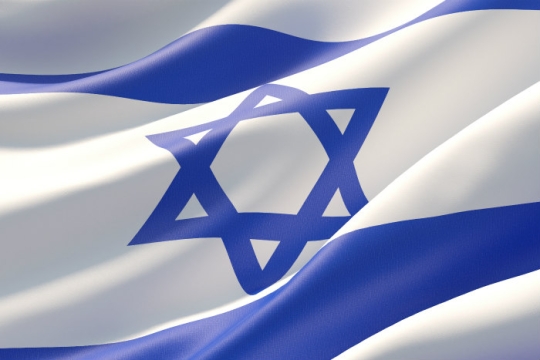 I suppose I'll have to wait another five years to attend the WZC in real life, but most importantly, I hope that all Jews will continue to have a seat at the table. May this week of deliberations bring unity and, like Noah's dove, a sign of hope, tikvah, that is enduring.