Image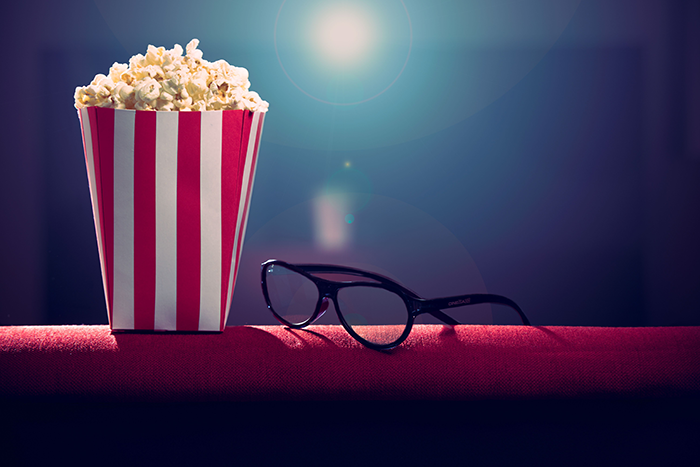 Two very different Jewish films have emerged on the 2023 late summer film scene. One depicts the trials and tribulations of a 75-year-old legislator during the greatest crisis of her life, the other portrays a 12-year-old girl on the cusp of adulthood. I'm speaking of "Golda," the searing portrait of Prime Minster Golda Meir during the Yom Kippur War, and "You Are So Not Invited to My Bat Mitzvah,"the story of a young Jewish girl struggling with her relationship with her best friend and crush as she takes her place in the Jewish community.
Both films have fantastic leads. Stacy Friedman, played by Sunny Sandler (Adam Sandler's youngest daughter), is betrayed by her best friend and becomes a loose cannon. Helen Mirren gives a masterclass in acting through her portrayal of the multifaceted Meir - harsh one moment and wracked by nerves the next.
Of course, that's where the similarities end. "Golda" is a sturdy biopic, wrung from the tragedy of war, while "You Are So Not invited" is a delightful comedy.
"Golda" begins with the former prime minister appearing before an Israeli commission investigating her actions during the Yom Kippur War of 1973. We see flashbacks of the days before the war, when Meir was prime minister and fielding intelligence reports concerning a possible invasion. Though she feels in her gut that an invasion is likely, Meir elects to partially mobilize the reserves, dismissing the idea of a preemptive strike. Israel learns too late that the invasion is happening; without a full mobilization, Israel's forces are outnumbered.
Though Mirren is not Jewish (and there is much discussion these days about representation of actors portraying characters without lived experience in cinema), it's clear why she took the role. Golda Meir is a fascinating historical figure; Mirren gives an emphatic performance, even beneath layers of prosthetics. When she's surrounded by her commanders, she's the strongest person in the room. Alone, she's vulnerable, wracked by the cries of soldiers.
Director Guy Nattiv keeps the battles off-screen, only showing war from afar. However, we hear the chatter between soldiers and tank commanders overwhelmed by Egyptian and Syrian forces. The interchanges stay with us and Meir. Nattiv heightens the realities of war by showing corpses in the morgue and images of birds flocking in vast numbers like lost soldiers. These images are repeated a bit too often, and the ultimate meaning feels forced. However, Nattiv's symbolism is still effective.
Nattiv shows Meir recording the dead in her notebook, keeping track of each soldier. "Golda" is at its best when it shows Meir shouldering the guilt of wartime leadership.
If "Golda" examines a leader's regrets, "You Are So Not Invited to My Bat Mitzvah " shows how to become an adult without regret. Stacy Friedman is quickly approaching an important milestone of Jewish life - her bat mitzvahbat mitzvahבַּת מִצְוָהCeremony marking a girl's reaching the age of religious maturity; plural: b'nei mitzvah. . This is foreshadowed from the beginning of the film, when we see Stacy's imagined dream bat mitzvah. Hands wave in the air, people dance, and she enters the party to the grooves of DJ Schmuley (Ido Mosseri).
Both of Adam Sandler's daughters star in the film as the Friedman sisters, while he portrays their father, Danny, with typical aplomb. Idina Menzel reunites with Sandler to play his wife, Bree. Sandler's daughter Sunny carries the film as a convincing 12-year-old in the throes of preteen angst. Her scenes with the elder Sandler carry a sense of eye-rolling impatience mixed with underlying affection.
Stacy faces dilemmas on multiple fronts: she is unprepared for her bat mitzvah and is beginning to suspect that her crush may have feelings for her best friend, Lydia (Samantha Lorraine). From there, a spiral of bad decisions leads to the movie's title being spouted from Stacy's lips.
Never have the indignities of youth been on such vivid display. Sunny's attempts to act cool are as oblivious as Michael Scott on "The Office. " I can weather my fair share of awkwardness, yet I had to leave the room twice until certain cringy moments ended. To say that the writers and director nailed the milieu is an understatement.
There is also an understanding of technology's impact on teen life. Stacy watches "cool girls" on TikTok and attempts to emulate them. Texts go unanswered, numbers are blocked, and cyberstalking ensues. A junior high Instagram group page allows kids to anonymously gossip about their classmates.
A sizable chunk of time is devoted to Hebrew school. There, Rabbi Rebecca (Sarah Sherman) brings her unique brand of cool Torah to the teens. Her explanation for bad things happening is, "God is random sauce." When a student sprouts a thin mustache, she exclaims, "Baruch Hashem!" (Blessed be God!) This film is extremely Jewish. Where else are you going to get a line like, "That's the way the hamantaschen crumbles!"?
I never would have imagined Adam Sandler's comedy taking on a story from the young adult fiction aisle, but it is a match. This is partly due to his chemistry with his daughters, but the film is infused with his signature humor. Minor characters deliver memorable zingers. Sandler himself has many one-liners, such as when Stacy says, "I've had my period for seven months," and he retorts, "That's a really long period, sweetie."
"You Are So Not Invited to My Bat Mitzvah" is a Sandler film, but it's Sunny Sandler's. It'll resonate with all audiences, and that's just the way the hamantaschenhamantaschenאֹזֶן הָמָןTriangle-shaped pastries commonly filled with apricot jam or poppyseed spread (or other fillings) and eaten on Purim; the shape represents Haman's hat or ears crumbles.
"Golda " is now playing in theaters nationwide.
"You Are So Not Invited to My Bat Mitzvah " is streaming on Netflix.
Related Posts
Image
As we are amidst the season of new beginnings - new Jewish year, new school year, and new Torah cycle - we have a wonderful opportunity to explore the many Broadway composers who were inspired by the Biblical beginnings of the Book of Genesis.
Image
One might not immediately associate Frank Stella (b. 1936), the American painter, sculptor, and printmaker noted for his work in the areas of minimalism and post-painterly abstraction, with a lyrical poem that concludes the traditional Passover meal.
Image
Much has been made of this summer's blockbuster movie phenomena, Greta Gerwig's "Barbie" and Christopher Nolan's "Oppenheimer," which were released on the same weekend. The films have become a strange double feature, both bound to the same cultural moment. While they seem to have little in common, both films depict maverick Jewish thinkers whose ideals created seismic shifts in the world.