Image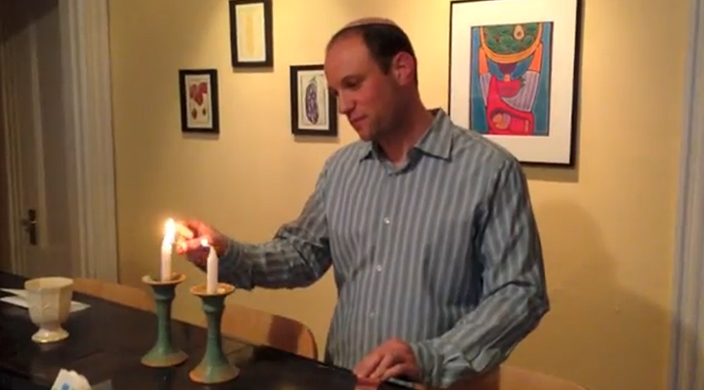 Never in my life have I craved Shabbat as deeply as I did on Friday, April 19th, 2013. My wife Nicole and I were expecting our family to arrive from all over the East Coast to celebrate our newborn son Caleb's Hebrew name, during Kabbalat Shabbat at Temple Israel of Boston, where as I serve as a rabbi.
When I awoke to learn that one of the suspected Boston marathon bombers was "at-large" in or around Boston, and that our city and surrounding areas were in virtual lockdown, I was stunned. Five days had passed since the horror of the marathon bombings, five days filled with tragedy, heroism, grief, and solidarity. Our sense of community was (and still is) palpable and spread well beyond the borders of Boston, with the entire nation showering us with love and support. But by Friday, were all so tired, so emotionally drained, and, most of us, so still glued to the television.
Later in the morning I got a call from my friend Isaac Luria, a social activist and media expert at Auburn Theological Seminary. "Are you guys cancelling your service tonight?" I hadn't even considered it. I just assumed we'd catch him in the coming minutes or hours and that we'd move forward into the refuge of Shabbat, into the much-needed light of Caleb's baby naming.
"I have no idea," I told my friend. "I guess if we're still locked down, then we'll have to."
Isaac pitched an idea: "If you're still in lockdown, why not do it online?" I told him that though I was intrigued by the concept, our clergy doesn't live near each other, so we couldn't come together. Add in the time for recording, editing, and publishing, and I feared it might be too much to do in too little time. I also told him I hoped that his suggestion ended up being useless. But the seed was planted – maybe, if worse came to worst, there was a way to do something of value online.
A few hours later, at around 2pm, I spoke with Rabbi Ronne Friedman, Temple Israel's senior rabbi. I told him that if we were forced to cancel our service, we should talk beforehand; that I would spend some time cooking up a concept, developing Isaac's idea. I continued praying the idea was useless, but I prepared in case it wasn't. Two hours later, when we had to cancel our service, I shared the idea with Rabbi Friedman: some kind of simple yet reflective video that captured the spirit (if not the liturgy) of entering Shabbat, while providing for our community comfort and shalom.
Our temple's executive director and director of IT took care of all the communication needed to pull off such a project, and I contacted the rest of our clergy team and asked them each to email me a brief video on a rubric in our service. We all got to work. They recorded their parts and emailed them to me within an hour, so I had enough time to edit. By 8pm, we had created a different kind of "way into Shabbat," posted it on YouTube (you can watch it below), and emailed it to our community. Over the weekend, the video received more than 650 views, and we've received dozens of emails of appreciation.
There is nothing, nothing at all, that can replace face-to-face communal prayer. Our baby Caleb didn't receive his blessing before our whole community, and our family didn't make it to share Shabbat with us. Nevertheless, we found a way, using the tech tools at our fingertips, to reach more than four times the number of people we engage on a typical Shabbat. We found a way to provide spiritual nourishment and comfort to our community at a most vulnerable time, transcending the limits of lockdown to affirm our utmost values and seek holiness.
Congregations are changing, I hope rapidly enough to keep up with the times. These days, the very concept of "community" is taking radically different form than years past. This experiment in creating an online liturgical medium is one of many in which we are trying to keep up with Jewish thought leaders in technology and community – folks like Isaac Luria; like Rabbi Dan Medwin, who's developing digital t'filah (prayer); like Rabbi Owen Gottlieb, who's advancing the connection between technology and learning; like Rabbi Dan Moskovitz, who's helping congregations make full and holy use of social media.
Midrash Numbers Rabbah teaches that when God commanded Moses to tell the Israelites to "make Me a sanctuary and I will dwell among them," Moses protested: Who could possibly make a sanctuary big enough for You, God, to dwell inside of it? God answered Moses in a most telling way: I'm not asking for sanctuary according to My capacity, but rather one according to theirs!
The marathon bombings soberly reminded us that it's well within our human capacity to destroy, to negate life, to make space for evil to dwell. But, as our midrash teaches, and as we discovered in the moments after the sun set, and as the stars grew brighter into Shabbat, our capacity to create sacred space – to affirm life, to open hearts, to share love, to grow light – is limitless. Even when locked-down can we lift-up our spirits and find community.
Rabbi Matthew Soffer serves Temple Israel in Boston.
Related Posts
Image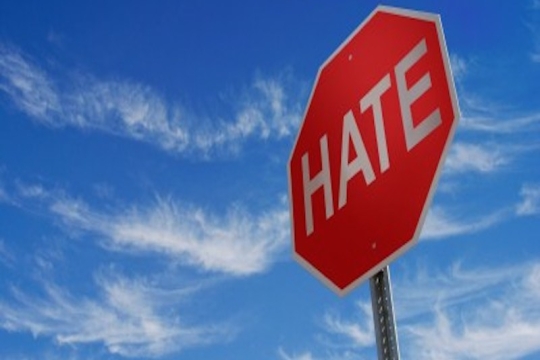 I read a quote today by Sy Smith that said, "Black people in the U.S. are expected to keep on keeping on, no matter what..."
Image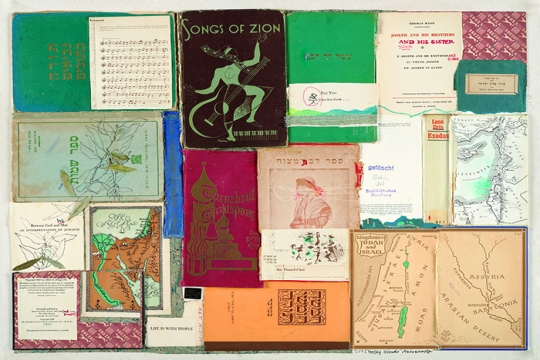 On June 3, 1972, Rabbi Sally Priesand was ordained by Hebrew Union College-Jewish Institute of Religion as the first woman rabbi in North America. To celebrate this milestone in Jewish and American history, HUC's Dr. Bernard Heller Museum in New York partnered with The Braid's Story Archive of Women Rabbis in Los Angeles to create the exhibition "Holy Sparks," presenting 24 ground-breaking women rabbis who were "firsts" in their time.
Image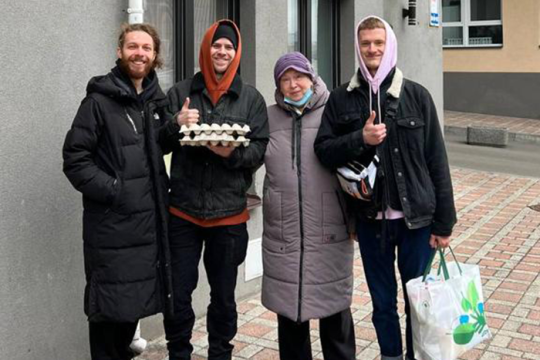 As many Ukrainian Jews know this year, Passover will be different in 2022. We sat down with Ukrainian Jewish community leader Andy (he/him), 27, to discuss what the community and holiday will look like in the context of current events.