Image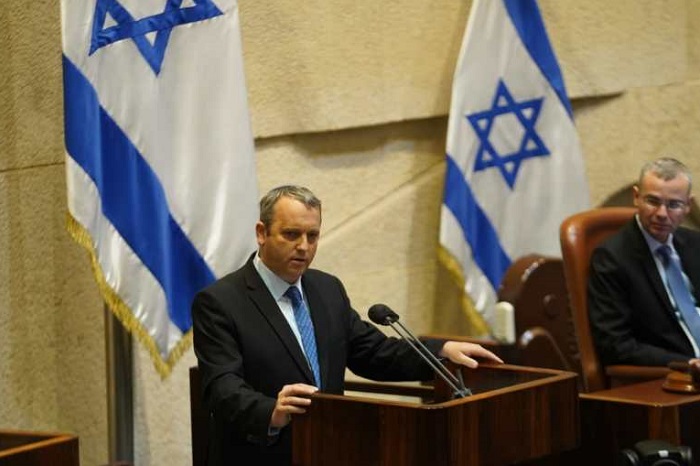 Rabbi Gilad Kariv made history on March 23, 2021 when he became the first Reform rabbi to win a seat in the Israeli Knesset. The former head of the Israel Movement for Reform and Progressive Judaism is number 4 on the Labor Party slate. The following is adapted from his debut address to Parliament as a member.  
I grew up in a strictly secular home but from a young age was attracted to Jewish tradition, prayer, and literature. As I neared the end of high school, my spiritual journey led me to Beit Daniel, the Reform Jewish community in Tel Aviv, where I became a rabbi, met my life partner Noa, where both my daughters read the Torah when they became b'nai mitzvahbat mitzvahבַּת מִצְוָהCeremony marking a girl's reaching the age of religious maturity; plural: b'nei mitzvah. , and where they continue to lead prayer to this day.
In this community, during Shavuot of 1996, Lea Rabin carried a Torah scroll dedicated to her late husband Yitzchak Rabin, of blessed memory. In this community, I was honored to read the Torah with special needs youth. In this community, a rainbow tapestry hangs on the wall to honor of Shira Banki, of blessed memory, who was taken from us in the Jerusalem Pride Parade by those who had violently violated the Torah of Israel.
I stand with the growing number of Israelis who seek to deepen their knowledge of Judaism and make it a meaningful part of their lives, without giving up on liberal, democratic values. For us there is no contradiction in our personal and communal lives between Zionism and Jewish solidarity and a universal humanitarian worldview.
Over the past two decades a growing Jewish pluralist renewal movement in Israel has raised the ideological flags of tolerance, equality, and, most importantly, the recognition that there is more than one way to be a Jew. This broad and diverse movement includes a wide range of communities: Orthodox, Conservative, Reform and secular. It also embraces a diversity of educational institutions, including pre-army seminars and youth movements, adult communities and educators, cultural institutions and civil society organizations.
The biggest obstacle facing the Jewish renewal movement is the monopoly of one particular denomination and institution that uses coercion and discrimination in the name of religion, continuously violates the basic rights of millions of Israeli citizens -- women, immigrants, members of the LGBTQ community, citizens of other religious affiliations, and many others. This violation in turn severely undermines Israel's commitment to democratic values, equality, and freedom of religion and belief.
The policies and actions of this monopoly deepen feelings of alienation and anger, and cause a very broad part of the public to view the state religious establishments as a source of corruption and power struggles rather than as a source of inspiration and as a moral, social, and unifying power.
This sad state of affairs impacts Israel's relationship with world Jewry. In the last few years, the Israeli government has explicitly turned its back on millions of Diaspora Jews, often because of their political views—as if the Zionist tent has enough room only for those who support the incumbent government. Mending Israel's relationship with the liberal Jews of the world on the basis of mutual respect and recognition are worthy Israeli and Zionist goals. I am happy to be standing here today and to speak the voice of my brothers and sisters in the Diaspora, whose genuine love of Israel is all too often  one-sided.
There are factions in Israel today who seek to take advantage of the Jewish tradition and the Zionist vision in order to justify nationalism and racism. Their tactics and maneuvers are calculated to excuse Israeli society from the burden and challenges confronting a modern, civilized, and advanced society that seeks to be both a national home for the Jewish people and a democratic state for all its citizens regardless of religion, ethnic origin, language, and gender.
Among these challenges is fulfilling the promise of equality and opportunity to each and every citizen; the protection of human rights; the reducing economic inequality; mending the relationship and encouraging coexistence between the Jewish majority and the Arab minority; prioritizing public over private interests; promoting  social mobility and equal access to resources; cultivating  a pluralist and tolerant society; deepening concern for the environment; and striving for a political agreements and peace, not only with the Gulf states, but, more importantly, with those with whom we share the Promised Land.
This vision of a pluralist and tolerant society naturally incites a strong backlash among those who sit in this political house. Achieving compromise is a worthy and important goal, but it cannot be achieved at the negotiation table if one side shouts and demands: "It's all mine." The two sides must hold the prayer shawl and be willing to share it. Only then can we build bridges wide enough that will allow more than one to cross at once.
It is a privilege to be a public servant in this institution:-- alongside both partners and rivals --  and I am filled with  gratitude:
Blessed are you God, who created me in your image.

Blessed are you God, who created me free.

Blessed are you God, who created me Israel.
Related Posts
Image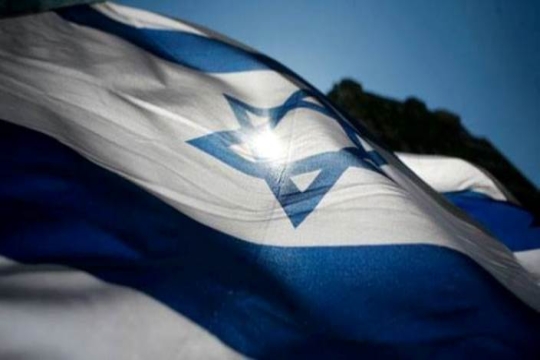 When the State of Israel was established in 1948, its secular founders envisioned a nation that would be both Jewish and attuned to the values of liberal democracy. They were confident that a country with an overwhelming Jewish majority could maintain a Jewish character and ensure civic equality for all its inhabitants.
Image
When my dream came true, and I was accepted to a PhD program at Harvard, I expected to struggle at times as a Zionist and former IDF officer.
Image
Much of the rhetoric coming out of an American understanding of the Israeli-Palestinian interrelationship seriously lacks nuance. Nuance is cavalierly sacrificed on the altar of the soundbite and the hashtag. Those who preach liberal politics and tolerance based on their American experience seem unwilling to understand the complexity of the Israeli-Palestinian conflict.