Image
The early American synagogue occasionally reflected its frontier environment. Fist fights, defending the honor of women congregants, and even duels were not unheard of. Perhaps the best known of these riotous events involved a rabbi and the president of the synagogue in Albany, New York, in 1850. And not just any rabbi, but the future founder of the American Reform Movement, Isaac Mayer Wise! The president was Louis Spanier, wealthy, charismatic, and the brother-in-law of Samuel Mayer, the chief rabbi of Hanover in northern Germany.
The two men were "powder and fire" and after weeks of constant clashing, the situation exploded.
It all came to a head on the morning of Rosh HaShanah, 1850, when Wise, recently dismissed from his duties as rabbi of Beth El (today's Congregation Beth Emeth), approached the ark for a paid honor arranged by his supporters in the congregation. Spanier not only blocked Wise from taking hold of a Torah but knocked him down and according to Wise, proceeded "in a rage of madness" to strike the rabbi several times. Not surprisingly, the congregation was up and out of its seats and a "melee" ensued. The next day, the police came to Wise's home and arrested him. Subsequently, Wise sued Spanier. In the end, Wise's followers left the synagogue and created a new pulpit for him for several years before he moved on and settled in Cincinnati for the balance of his career.
From the moment Wise arrived in Albany in 1846, he clashed with members of Beth El. As is so often the case, the underlying causes were complex. Relations among German-Polish-Bohemian and other sub-ethnicities within the Albany Jewish community were already strained. Wise himself was aggressive in trying to establish himself as a rabbinic authority in the community. He also enacted several major reforms in the synagogue which was of a mixed religious population. The rabbi also had been sued for libel by a local kosher butcher, fought with the synagogue's hazzan (cantor) and not so secretly had tried out for a position at Beth Elohim in Charleston, South Carolina. Reports came back to Albany that not only was Wise seeking to leave town, but had publically preached against a number of Orthodox doctrines including belief in a personal Messiah and the physical resurrection of the dead.
Wise, Spanier, and the board of Beth El were at odds for weeks when Spanier informed Wise, on the day before Rosh HaShanah, that he was relieved of his rabbinic duties.  Wise replied that he would not comply with the decision and Spanier, in the heat of the argument, publically proclaimed that as a man of wealth, he would "ruin" Wise.  Clearly, the penitential prayers of the month of Elul and confessions of Selichot had not diffused the situation as dawn broke on the Jewish new year, 5611.
In a new book, Who Rules the Synagogue? Religious Authority and the Formation of American Judaism (Oxford University Press, 2016), Zev Eleff reports that although Wise viewed his problems as "a battle" for all of America's rabbis in their quest for religious authority, the author wisely concludes that "religious authority is sturdiest when supported cooperatively by rabbinic and lay leaders." Indeed, the well-being of the entire synagogue community depends on such cooperation.
Although we now have written protocols on rabbi-synagogue relations and mechanisms for arbitration in the Reform Movement, a brit (covenant) to work together as klay kodesh (sacred leaders) in friendship and with mutual respect is essential to congregational harmony and institutional success. In this new year, 5777, let us remember the cautionary tale of the Rosh HaShanah clash of Rabbi Wise and President Spanier and share the honor of taking the Torah from the ark – rabbis, cantors and congregational officers – as a living symbol of strength, unity, and common purpose.
Related Posts
Image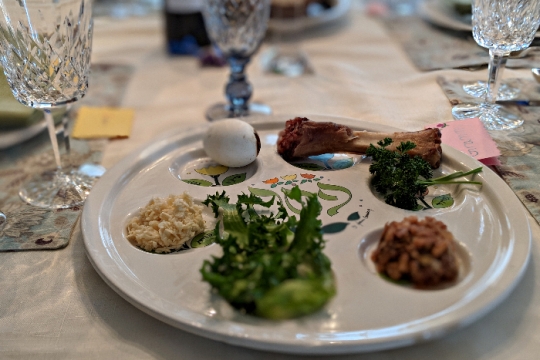 Last Passover began the urgent quest to reinvent much of Jewish life, highlighting that some of the ways we "do" Judaism needed to be updated. This year has been a powerful catalyst to shifts in how we perform our holy work.
Image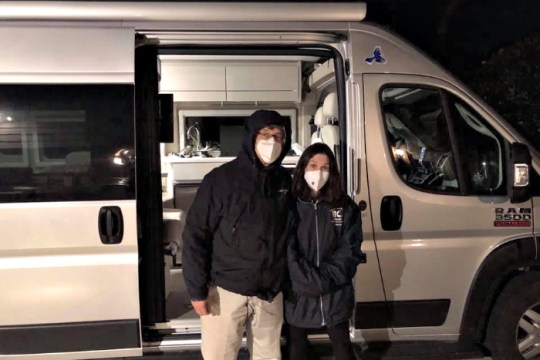 During a time when many feel so disconnected, Rabbi Jeff Glickman and Mindy Glickman of Temple Beth Hillel in South Windsor, CT, decided to take on a radical idea: Join as many Reform synagogues in America as possible.
Image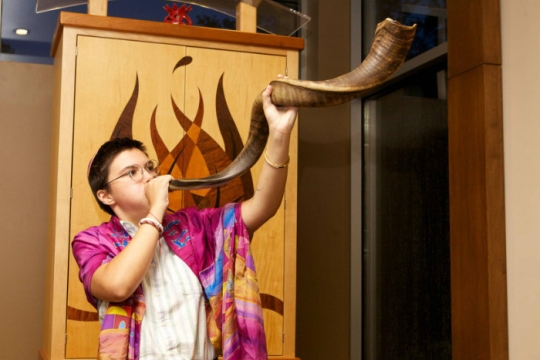 As we approach the most unusual High Holidays in recent memory, ReformJudaism.org is here to help you find ways to observe, celebrate or commemorate the holiday season that work best for you. Here are some helpful tips. 1. Find streaming services.