Image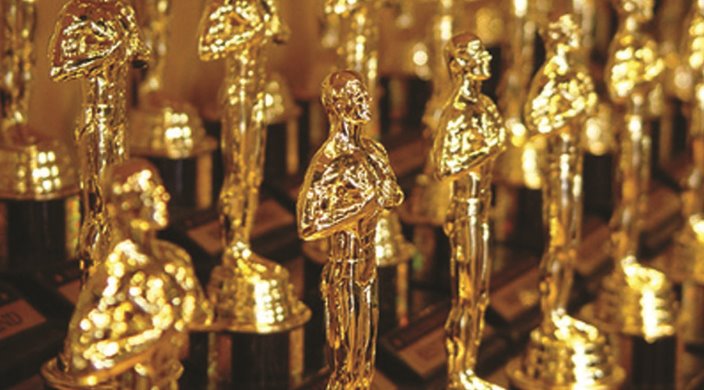 With the 94th Academy Awards ceremony just days away, it's time to check in on the state of the various Oscar races and which Jewish nominees stand the best chance of taking home a statue.
Perhaps the most fascinating duo of films this year with Jewish origins are Steven Spielberg's West Side Story and Lin-Manuel Miranda's tick, tick… BOOM! The former is a sumptuous and reverential recreation of Stephen Sondheim's and Leonard Bernstein's famous musical. The latter is an equally worshipful treatment of Jewish composer Jonathan Larson's pre-Rent life and career through the lens of one of his lesser-known works.
West Side Story has been nominated for Best Picture, Best Actress in a Supporting Role, Best Directing, and Best Cinematography. Frequent Spielberg collaborator, iconic Jewish playwright Tony Kushner, adapted the screenplay. However, he didn't receive an Oscar nomination. It looks like the musical is a lock for Ariana DeBose as Best Supporting Actress for her dazzling portrayal of Anita, the same role that landed Rita Moreno an Oscar in 1962. But that may be the only category West Side Story is favored to win. Spielberg and Kushner's next collaboration, The Fabelmans, a coming-of-age tale based on Spielberg's own childhood, seems a good bet to land the pair even more nominations at next year's Academy Awards.
As for tick, tick… BOOM!, its Oscar hopes rest of on nominations in two categories: Best Actor and Best Editing. Jewish actor Andrew Garfield's incredible showcase of singing and acting as the late composer Larson has earned him the best reviews of his career. That role, along with his reprisal of Spider-Man in Spiderman: No Way Home, has catapulted him into a whole new stratosphere of Hollywood stardom. In recent weeks, he's emerged as a possible candidate to win Best Actor in a Leading Role category, alongside Will Smith for his King Richard. Though Smith's BAFTA win still puts him as the frontrunner, Garfield's spectacular performance can't be overlooked.
The two musicals share more than just a genre. Sondheim, the original lyricist on West Side Story, is a character in tick, tick… BOOM!, played by Bradley Whitford. Sondheim, who recently passed away at 91, was an inspiration and mentor to Larson during his lifetime. Per Vanity Fair, Lin-Manuel Miranda showed Sondheim various drafts of his adaptation of tick, tick… BOOM!, consulting with him throughout the process. In the same interview, Miranda claims Larson "inspired him to write musicals. Rent, Larson's groundbreaking hit musical, was itself inspired by Sondheim. Thus, Sondheim influenced Larson, who then influenced Miranda. After seeing Rent, Miranda went on to write his own breakout musical, In The Heights, set on Manhattan's Upper West Side, not far from the Lincoln Square neighborhood of West Side Story.
While tick, tick… BOOM! has playful nods to Larson's Jewish heritage, such as when Jon corrects a customer at his diner who can't remember the right way to say challah bread (the customer ultimately settles on holly bread), the most Jewish film to be nominated comes from filmmaker Paul Thomas Anderson, who refuses to go by the Hollywood playbook. Anderson is acclaimed as an idiosyncratic writer/director of films like Boogie Nights, There Will Be Blood, and The Master.
Anderson's new film, Licorice Pizza, featuring Jewish actor and musician Alana Haim, is nominated for Best Picture, Best Director, and Best Original Screenplay. The film is a touching, sometimes ribald, coming-of- age tale set in the '70s Los Angeles Valley culture. Haim is primarily a musician - she is the guitarist and vocalist along with her two sisters in their pop rock band Haim - but after directing music videos for her band, Anderson decided to build this film around her. As Alana, Haim brings much of her own American-Jewish background to the role. This leads to searingly authentic scenes of her questioning where she fits into the broader culture. At one point, her nose becomes a point of conversation with an agent, who believes it could be "fashionable."
Almost as near a certainty as Debose for Best Supporting Actress, there's a high chance that Anderson will walk away with the statue for Best Original Screenplay for Licorice Pizza.
If you haven't seen any of these films ahead of this Sunday's Academy Awards, there's always time for a double or triple feature. I will be watching Sunday night and anticipating at least a few Jewish wins at this year's Oscars.
West Side Story is playing in theaters and on Disney+.
tick, tick… BOOM! is available on Netflix.
Licorice Pizza is available in theaters and can be purchased on Prime Video.
Related Posts
Image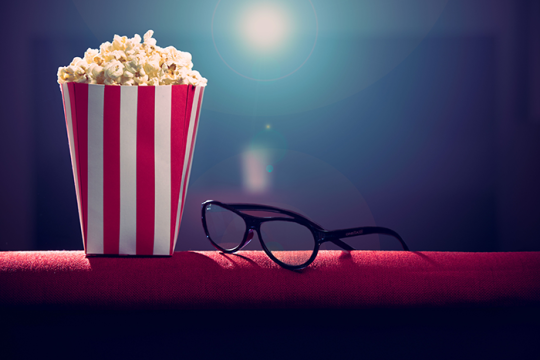 Two very different Jewish films have emerged on the 2023 late summer film scene. One depicts the trials and tribulations of a 75-year-old legislator during the greatest crisis of her life, the other portrays a 12-year-old girl on the cusp of adulthood.
Image
As we are amidst the season of new beginnings - new Jewish year, new school year, and new Torah cycle - we have a wonderful opportunity to explore the many Broadway composers who were inspired by the Biblical beginnings of the Book of Genesis.
Image
One might not immediately associate Frank Stella (b. 1936), the American painter, sculptor, and printmaker noted for his work in the areas of minimalism and post-painterly abstraction, with a lyrical poem that concludes the traditional Passover meal.