I remember the first time I cried tears of joy. I was a teenager, home alone, when the phone rang: A donor had been found, and my younger cousin Joe would soon be getting a new liver. It was entirely foreign to me to cry for happy reasons – but there I was, tears streaming down my face as I thanked God for giving Joe the opportunity to for new life. For healthy life. For the life every kid deserves. After a childhood full of illness and worry, this was the news we'd worried would never come.
Today, Joe is a happy, healthy college student. We don't talk about his liver transplant anymore, or the fact that we spent his younger years worrying that he might never reach today – but still, I remember. I remember that fear every time he got sick and that relief when we learned he would be receiving a transplant. I also remember the sadness: Someone had to die so that Joe could stay with us, and that fact was never lost on me. That afternoon, as I cried tears of joy, some other family cried tears of grief and loss.
When I turned 16 and applied for my driver's license, then, it was a no-brainer for me that, when asked if I wanted to be an organ donor, I said yes without a moment's hesitation. More than 114,000 Americans currently await new organs, and though 79 people receive transplants every day, an estimated 18 people die every 24 hours as they await donor organs that never come. Despite this clear need, not all Jews recognize organ donation as a mitzvah; there are a number of reasons why observant Jews may consider organ donation to be a violation of Jewish law. Since 1986, though, the Union for Reform Judaism has advocated organ and tissue donation, stating in a responsum that the use of such organs to heal or save a life is in keeping with the Jewish tradition and a positive act of holiness. Since then, the majority of the North American Jewish community has come to agree that organ donation gives the greatest gift of all – matan chaim, the gift of life – and that deed supersedes any other concerns.
Why all this talk about organ donation? Aside from the fact that it's personally important to me, it's also been in the news quite a bit lately. As you've likely already heard, Facebook Founder and CEO Mark Zuckerberg tied the knot earlier this month with his longtime sweetheart, Priscilla Chan. Zuckerberg is notoriously private, and in that way, his bride seems to be quite similar. In "Who Is Priscilla Chan?", the New York Times speaks of the new Mrs. Zuckerberg's desire to remain low-profile on all but one thing – her passion for raising awareness about organ donation. Perhaps driven by Chan's advocacy efforts, Facebook has partnered with Donate Life America to make it easy for Facebook users to share their organ donation wishes with their friends in family in the event of their death.
CNN explains how it works for Facebook users:
The Facebook tool works like this: Users go to their timelines, where under Life Event they will see a health and wellness section. Zuckerberg said: "You put in, 'I decided to be an organ donor' and your state or country you live in and you can add a story about how you decided to be an organ donor." A Facebook user will also see a Share Your Donor Status link when a friend's donor update hits their news feed. The Facebook page also includes links to Donate Life America for people to become official donors. Going through an online state registry or indicating you want to be a donor when you get your driver's license means signing a legal agreement, unlike the Facebook pledge.
Of course, no one likes to consider his or her own death, and we all hope our last day is far into the future. Still, a mature grasp on reality demands more of us than willful ignorance about our own mortality. Thousands of people die every year awaiting organ donations – and yet one organ donor can save up to eight lives. Want to know more? This URJ brochure on organ donation explains more about the Reform Jewish position, the Mayo Clinic debunks common myths about becoming a donor, and OrganDonor.gov answers just about any question you might have on the topic.
David Fleming, president and CEO of Donate Life America, said of the national organ donor registry, "We could save thousands more lives a year if we had another 20, 30, 40 million more people registered." That's 20, 30, or 40 million more families like mine that might get to cry tears of joy instead of tears of loss. Register to become an organ donor today.
Related Posts
Image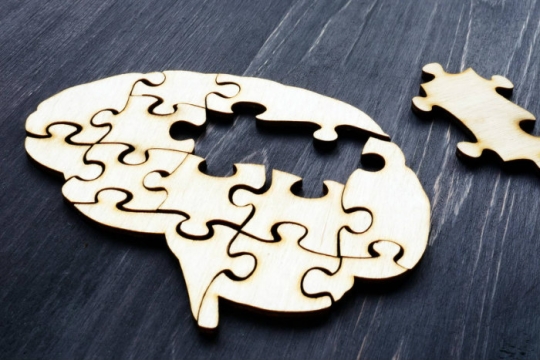 As the United States grapples with COVID-19 and faces a renewed focus on racial justice, this week provides an important opportunity to take stock of how both issues affect mental health.
Image
As 5781 begins, I find that the less I do, the better I feel. The more I am myself. The more at-home I am within my own body, my own mind. There is no glory in constant exhaustion and fatigue.
Image
Do we see ourselves and this moment as grasshoppers, or do we jump on top of our chairs and say "Yachol nuchal, surely we can overcome this"?