Image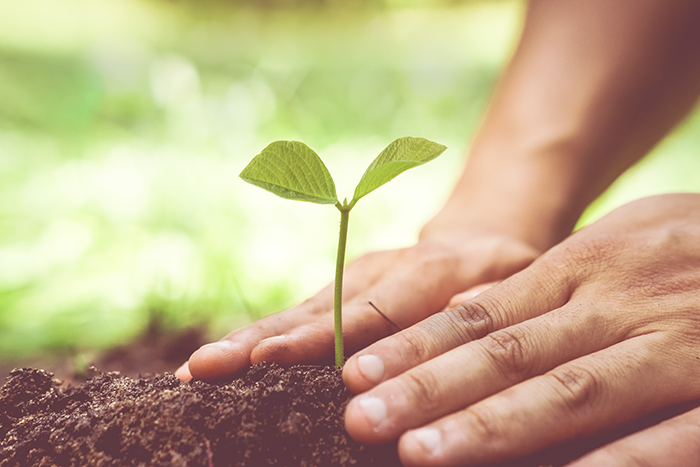 Tu BiShvat, the Jewish New Year of the Trees, is upon us. There is a simple power to this holiday - the call for us to become attuned to nature and learn what it can teach us about personal growth.
Different from the personal growth expressed liturgically on the High Holidays, or the New Year's resolutions we make on January 1, Tu BiShvat invites us to become aware of our own nature.
We know that when a seed is planted and given the right conditions, it will grow into a plant that will eventually bear fruit. Likewise, when we are given the right conditions of internal awareness, compassion, and understanding, we hold the potential to grow in ways that impact the wider ecosystems of our lives at work, in our communities, and at home.
For instance, I would like to commit myself to take the pot of rotting fruit in my kitchen to a local compost heap every week. While I have declared this goal to myself and everyone in my family, week after week, the pot continues to sit there.
Despite our best intentions, personal growth is hard. Robert Kegan and Lisa Laskow Lahey, authors of the book Immunity to Change: How to Overcome It and Unlock the Potential in Yourself and Your Organization help us peel away the layers that interfere with the change we want to make. Just like our bodies develop immunities to protect us and to keep us healthy, change can sometimes feel like a real threat to our system.
Kegan and Laskow Lahey invite us to undertake a subtle process that allows us to make impactful changes. According to Kegan and Laskow Lahey, after we set a clear goal for ourselves, we should then become aware of any behaviors that work against accomplishing that goal. When we dig deeper, we recognize that those behaviors may reflect strongly held commitments that can hold us back. Once we become more aware of the forces that oppose the changes we want to make, including external forces of which we have no control, we can address them.
When I thought more about why the compost pot never makes it to the community gardens, I realized that, in our division of labor in the house, it's not my job to take out the compost; I didn't want others to take advantage of me doing more than my fair share. My underlying concern that the work at home isn't fairly distributed is what was holding me back. Aha! Now I can get somewhere. Once I address the division of responsibility with the rest of my household, I may come one step closer to getting the compost out of the kitchen and into our community garden.
We all have different personal goals. We might want to be more kind to our partner, be more patient with our children, or to not shy away from hard conversations with our co-workers.
Tu BiShvat teaches that growth is a cyclical process, not a quick fix. Seasons change slowly, but eventually leaves will sprout, flowers will blossom and fruit will emerge in the springtime. As I learned from my teacher, Rute Yair Nussbaum, there is a reason we eat fruits rather than vegetables on Tu BiShvat. Fruit embodies a cyclical process - one that goes through many stages - seeds, roots, trunk, branches, leaves, buds, flowers, and finally fruit. The seeds then return to the earth begin the cycle again. Tu BiShvat is our yearly reminder that any goal we set for ourselves, even one that we have returned to again and again, is another opportunity for us to bear fruit. All we need are the right doses of personal reflection and insight.
Related Posts
Image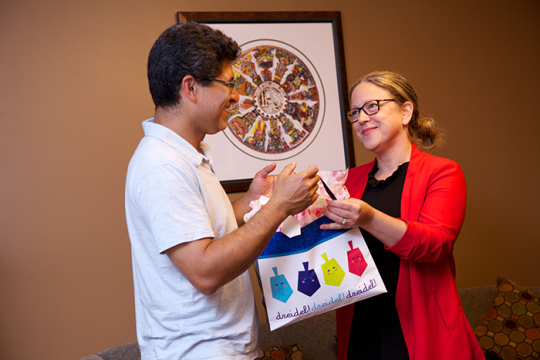 Hanukkah is one of my favorite holidays, partially because it gives me the opportunity to give gifts to my loved ones every night for eight nights! Gift giving with intentionality is one of my favorite ways to express affection while teaching my child about Jewish values and traditions.
Image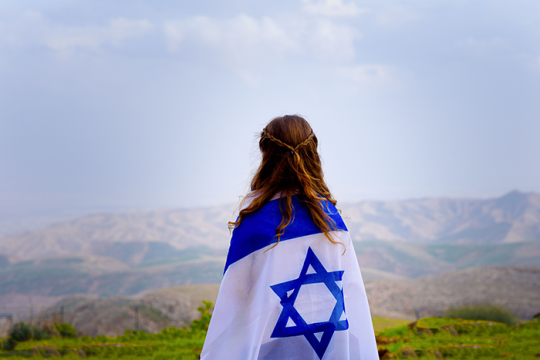 We stand with the people of Israel during these difficult and challenging days and pray for the safety and immediate release of all of the hostages. See our resources and actions you can take.
Image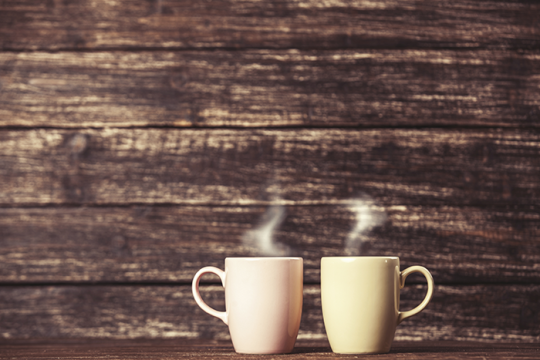 In the winter months, adding elements of simplicity, presence, and coziness can elevate the rituals and intentions of Shabbat. Here are a few tips for your most hygge/heimish Shabbat yet!