Image
At several points during recent years' Days of Awe services, I could swear that I saw index fingers popping out all over the place:
For the sin which we have committed against You through careless speech.
An index finger comes out and points to the person sitting to its owner's left. "Honey, remember that time when you lashed out at me a few months ago…?"
For the sin which we have committed against You through insincere apologies.
Another index finger emerges as the person on the left points to the right. "Well don't forget about that time when you apologized for not doing the dishes, and then somehow 'forgot' to do them the following evening."
For the sin which we have committed against You through gossip and rumour.
Another index finger pops out a few rows back, pointing at someone across the room. "Joe over there, he says nasty things about me all the time. Thank goodness I'm not like that."
As the litany of misdeeds continues to unfold, the index fingers continue to appear. "This person did that," someone whispers. "That person did this." "That guy over there should be ashamed of himself."
The curious thing about those index fingers is that they're all straight, and they all point outward, away from their owners. They're all fingers of accusation, not fingers of ownership and responsibility.
It makes sense, I suppose. We've all been wronged, and often those wrongs cause us pain. It would be great if we could get those who have wronged us to own up to what they did and apologize.  Human nature, it seems, makes those fingers want to pop out straight.
But what's important to remember is that all of this finger pointing is decidedly not what the Days of Awe are about.  The Days of Awe encourage us not to get other people to take responsibility for their misdeeds, but rather to get each of us to take responsibility for our own. The emphasis isn't on what they've done wrong; its on what you've done wrong.
So here's my suggestion: During the upcoming Days of Awe, when you feel your finger starting to pop out and point at someone else – and pop out it surely will – then just bend that finger back so that it points at you. Focus your efforts not on what others have done to you, but on the ways you've fallen short and can improve in the future.
To be sure, that finger isn't going to want to bend back at all, for life is much easier when we focus on other people's misdeeds rather than our own. But the challenge of these holidays is to bend it back anyway. We must force ourselves, often against our will, to look at our own shortcomings and re-chart our course toward a better life.
Those pesky fingers are going to want to point at others; don't let them. For only when we look at ourselves – deeply, honestly, and thoroughly – can we answer the great call of these great days. Only then can we take our first steps, however tentatively, toward return, repentance, and a better life.
During these upcoming Days of Awe, may we all find the strength to do just that.        
Shanah tovah umetukah. May you and your loved ones have a good, sweet new year.
Related Posts
Image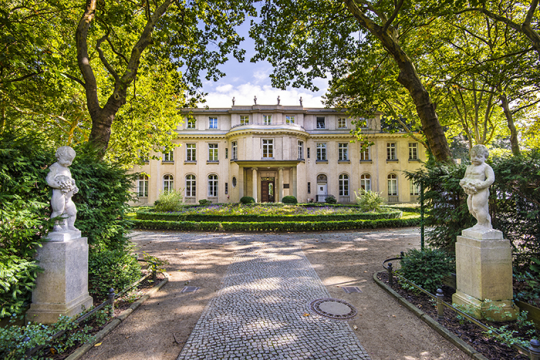 Eighty years ago on January 20, 1942, the infamous Wannsee Conference took place in a large lakeside three-story mansion in suburban Berlin. Fifteen Nazi German leaders attended the meeting that coordinated plans to "orderly execute" ---murder--- millions of Jews during World War II.
Image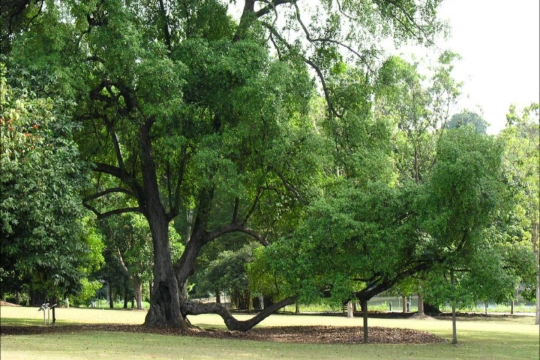 The upcoming holiday of Tu BiShvat -- the birthday of the trees - brings back a memory of the American Museum of Natural History in New York. In the museum is an enormous cross-section of a giant sequoia tree. Standing before it is a sublime experience. The cross-section overwhelms you with its sheer size, inspiring questions about the size of the tree it was cut from.
Image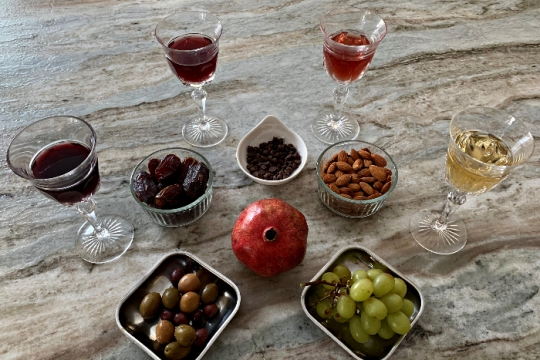 As I thought about what would be involved if we did our own Tu BiShvat seder, it seemed interesting and fun. Tasting lots of fruits? Marking a time to appreciate, mindfully and respectfully, trees and the earth? Drinking wines and grape juices? Yes, please.