Image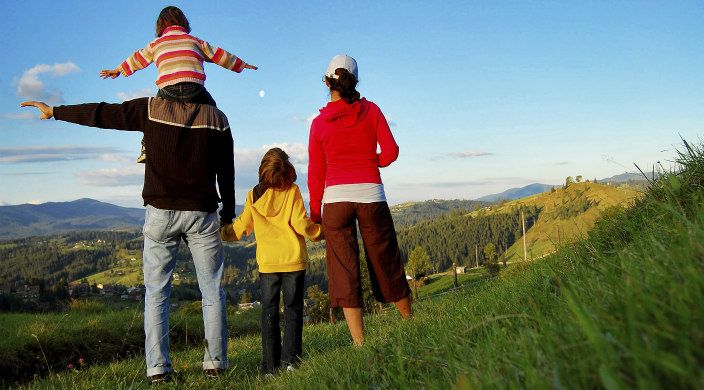 On any given Shabbat at synagogues across North America, many young men and women become b'nai mitzvah. In many of these ceremonies, a wonderful tradition takes place in which the Torah is taken out of the ark and passed l'dor vador, from generation to generation. First it is placed into the arms of grandparents, parents, older siblings, and finally into to the hands of an anxious and excited b'nei mitzvah.
This special and intimate moment reminds us that we are not just members of our own families, not even only of our communities, but members of a tribe that began thousands of years ago. Through Torah, each of us is a link in the unbreakable chain that connects us to our ancestors, and to the generations that are yet to come.
Torah and mitzvot, good deeds and values, are not the only things we Jews pass from generation to generation. The color and texture of our hair, the expression of our eyes, the shape of our nose, for better or for worse – these and other traits, too, we pass on through our genes. Most of the time, we don't think much about it, as it seems obvious. But what does it really mean that we pass on our genes to our sons and daughters?
I was in Argentina in early 2015 to see my mother who had just been given bad news: her ovarian cancer was back. Because of the trajectory of her disease, her oncologist suggested that she and I get tested for mutations in our BRCA1 and BRCA2 genes which are responsible for higher predisposition towards breast and ovarian cancer, particularly in the Jewish Ashkenazi DNA pool. I didn't want to get tested. I knew that if I were to test positive, I wouldn't be able to take any immediate actions since my husband and I were just beginning to think about starting our own family. But the oncologist insisted saying, "Knowing is always better than not knowing." My mom and I got tested, and we are both BRCA1 positive.
Only a few months after my son was born, I decided to get on track and scheduled a genetic consultation. I learned a lot about what I can actively do when it comes to prevention and early detection. I learned that breast cancer can be detected at an early stage through self-breast examinations, regular visits to your OB/GYN and a yearly mammogram and MRI. Unfortunately, there currently are no effective tools to diagnose ovarian cancer at an early stage (only good luck), which is why a hysterectomy is something to consider, especially for women with the genetic predisposition. (By the way, a hysterectomy also substantially decreases the risk of breast cancer in pre-menopausal mutation carriers.)
Writing down all these big words – mammogram, MRI, genetic consultation, hysterectomy – might make it seem like I have it all figured out.
But I don't.
In fact, at 33 years old with a 10-month-old baby, these words can be very scary, and so I am cautious. A few months ago, I felt an unusual sensation in my abdominal area. My doctor said it was probably nothing to worry about, but given my family medical history, she wanted to make sure with an ultrasound. I was nervous in the days leading up to the test, and couldn't relax until the results showed that everything was fine. Being BRCA1 positive is not something I think about every day, but I know that amid a heavy work schedule, motherhood, and life's other responsibilities, I also have to schedule my appointments and tests. I know, too, that my husband and I should decide how many children we want, so that I can seriously consider a hysterectomy once we are done "fabricating them." I can rationalize all these ideas and decision-making processes, but every now and then – like when I feel something funny in my abdomen – I'm afraid. I want to be here for my family.
October was breast cancer awareness month, but this year it also was the month when the High Holidays took place. On Yom Kippur we say, "P'tach lanu sha'ar…" asking that the gates of heaven remain open a little longer so our prayers will be heard and each of us will be inscribed in the Book of Life for another year. We are reminded that though so much in life is out of our control, what can be done must be done, and we must take ownership of what we can control.
Although others might rather not know whether they carry a BRCA1 or BRCA2 mutation, I believe that knowing is always better than not knowing, at least for me. And not because the oncologist said so, but because that's what Judaism has taught me. We can't control harshness or curve balls, but we can control how we react to life's challenges. We are a courageous and resilient people, and that, too, is passed on from generation to generation.
Related Posts
Image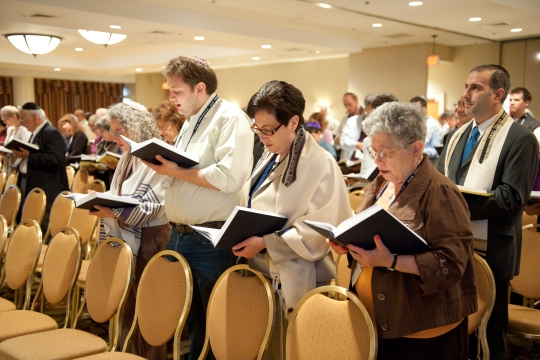 The reality is, one never knows whether someone else is suffering from an acute illness. A broken leg is obvious; a broken spirit, not so much. Many of us contend with invisible illnesses, whether physical, such as Multiple Sclerosis or chronic migraines; or mental, like anxiety or schizophrenia.
Image
As a mother of a one-year-old son, I've watched Encanto more times than I can count. Around my second time watching it, I realized that "surface pressure" is an amazing metaphor for the struggles I face as a parent. Especially as a parent preparing for both my and my son's first Passover, the preparation of cooking and cleaning before the first seder is certainly stressful.
Image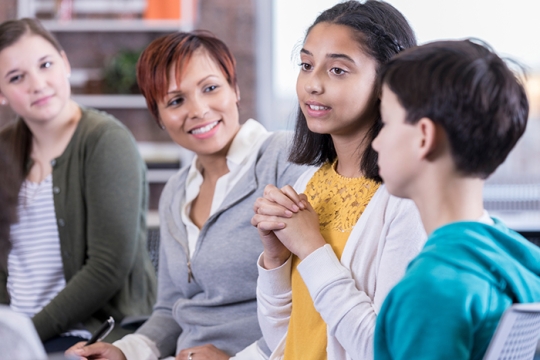 But I need your help to ensure that every student can access mental health care, no matter where they live.