Image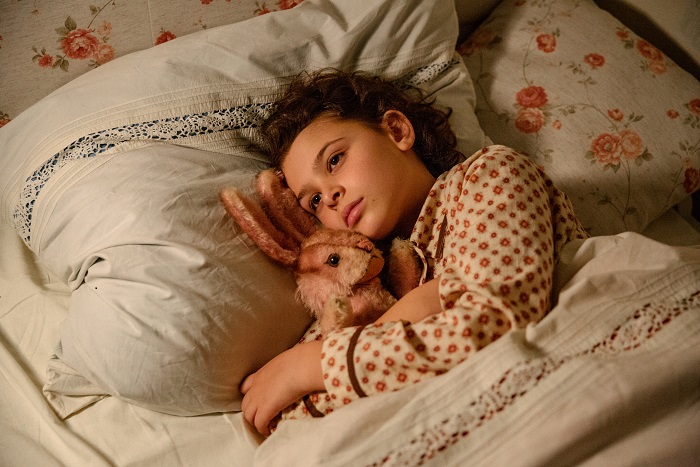 Uncle Julius, confidant of a family of German-Jewish refugees at the center of this new film from Academy Award-winning director Caroline Link, offers this advice as they struggle with their displacement: "We have to keep believing in good. That's important." His words serve to stave off despair during dark times.
When Hitler Stole Pink Rabbit arrives on the heels of a world wide pandemic that has touched all our lives, especially children. Link's film reminds us that adversity need not necessarily lead to despair, but in fact, it can breed resiliency.
The film is based on a children's novel of the same name, written by Judith Kerr depicting her own childhood memories of escaping Hitler's Germany. Written in English and translated to German, the book won the German Children's Literature Award in 1974. Kerr wrote it to provide a child-friendly window into the workings of prejudice and fascism in Europe, without being too gratuitous or shocking. Adapted here in the same spirit, Link's version avoids any of the usual trappings of a Holocaust movie in favor of a straight refugee story, albeit one against the backdrop of Hitler's rise to power and a society percolating with anti-Semitism.
When Hitler Stole Pink Rabbit is shot through the eyes of ten-year-old Anna Kemper (played to feisty perfection by newcomer Riva Krymalowski). We meet her at a kid's costume party, hiding under the table from a trio of boys dressed as Nazis. She's rescued by her older brother Max (Marinus Hohmann), who manages to fend them off and steal a Nazi pin in the process. Later, the kids joke about how the boys weren't wearing costumes, but dressed in their Nazi Youth uniforms. There's a normalcy undergirding the whole experience, as if Nazism has already become an accepted part of their everyday lives.
The Kemper family nervously awaits results of the 1933 election, knowing  that should Hitler win, Arthur (Oliver Masucci), the father, a theater critic, who is on Hitler's enemy list, would be arrested. With this in mind, the children are told by their mother, Dorothea (Carla Juri), to pack a single toy and two books each and be prepared to flee. From this point forward, the Kempers become refugees, moving from country to country, reluctant draftees into the emerging diaspora of German Jews.
The Kempers themselves are not overtly Jewish. They celebrate Christmas, because, as their father explains, "It is a German celebration, not a Christian one." They do not observe Shabbat and most likely do not belong to a synagogue or believe in God. Yet, they are given sideways looks from their German neighbors. Their landlady in Paris refers to them as "Dirty Jews."
The filmmaker works these insults around the edges of the story with powerful effect. It's as if, all around, forces are watching, judging, and hating. In one instance, as the kids discuss getting good marks on their report cards, a neighbor blurts out, "You Jews always have to be the best, don't you?"
Unlike many historical films, Link treads lightly when it comes to production design. The film is bright and colorful. There are no dour shadows or stuffy costuming. The film feels immediate, vibrant, like you could step back in time without experiencing a dissociative jolt. Instead of seeming like something that happened almost a century ago, When Hitler Stole Pink Rabbit, feels very contemporary and the lessons it provides, usually through Arthur's patient explanations, resonate just as much now as then.
At one point he tells Anna and Max that they're ambassadors to the world for all Jews. That in order to disprove the lies Hitler is spreading they have to be "more honest than others, more hard-working, generous and polite." In one of the family's lowest moments, as they're poverty becomes so acute they can't afford a light bulb, Arthur cautions Anna, "People who don't feel gratefulness, always lose."
Anna and Max are able to overcome their new surroundings, new languages, new classmates, and new friends, again and again, because their parents are incredibly attuned to their struggles. Dorothea seems to know just when to lighten the mood or alternatively to stand firm. Arthur always notices when Dorothea is down, at one point buying her a piece of cake to remind her of the sweet times. The Kempers have such strength, so much love for one another, you can't help but root for them.
The heartfelt moments in Pink Rabbit reach deeply. They're earned with such slight of hand. I have no qualms suggesting, at least to families with older children, that you all get together and dive right in. If a family film is meant to show how we can pull together and support each other through tough times, then When Hitler Stole Pink Rabbit is the movie of this moment.
In German with subtitles. Opens on Friday, May 21 in New York City (Quad Cinema) and Los Angeles.
Related Posts
Image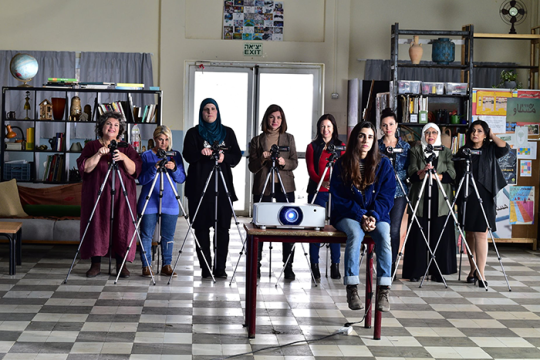 Both Arab and Jewish, young and old, the women of "Cinema Sabaya" learn about much more than filmmaking during the class; they discover that their differences are far outweighed by their bonds as women making their way in a patriarchal world.
Image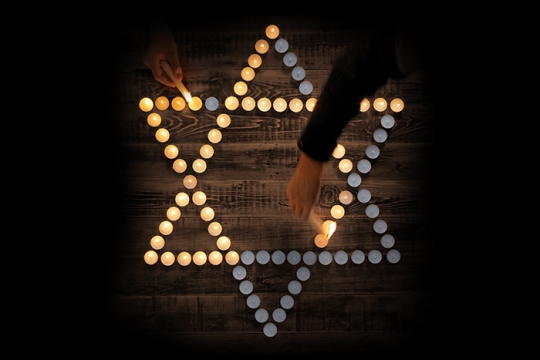 What does it mean to remember? It is to live in more than one world, to prevent the past from fading, and to call upon the future to illuminate it.
Image
A camel carrying a load. A golden pair of balanced scales. An open heart and an open mind. These are three of more than two dozen artists' visions of justice and righteousness featured in the invitational exhibition, "Tzedek Boxes: Justice Shall You Pursue."