Image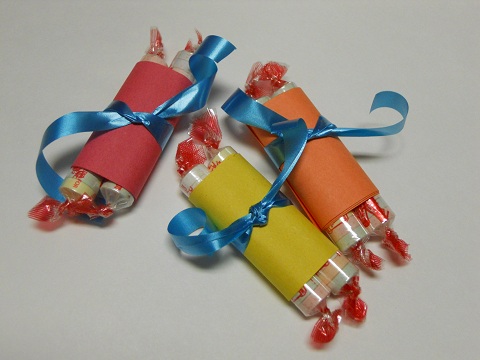 Engage your young children with the meaning of Simchat Torah. Ask them to make these "Torah Scrolls." The "covers" can be decorated with sparkles or stickers. Your kids can also turn these Torah treats into place-card holders - ask them to write each guest's name on the outside, and maybe a sweet message on the inside.
Ingredients
Rolls of candies, such as Smarties or Fizzers
Construction or colorful paper
Strips of ribbon
Directions
Cut paper into strips 4 ½ inches long and 2 inches wide.
Roll 2 packs of candy into the paper.
Tie with ribbon.