Image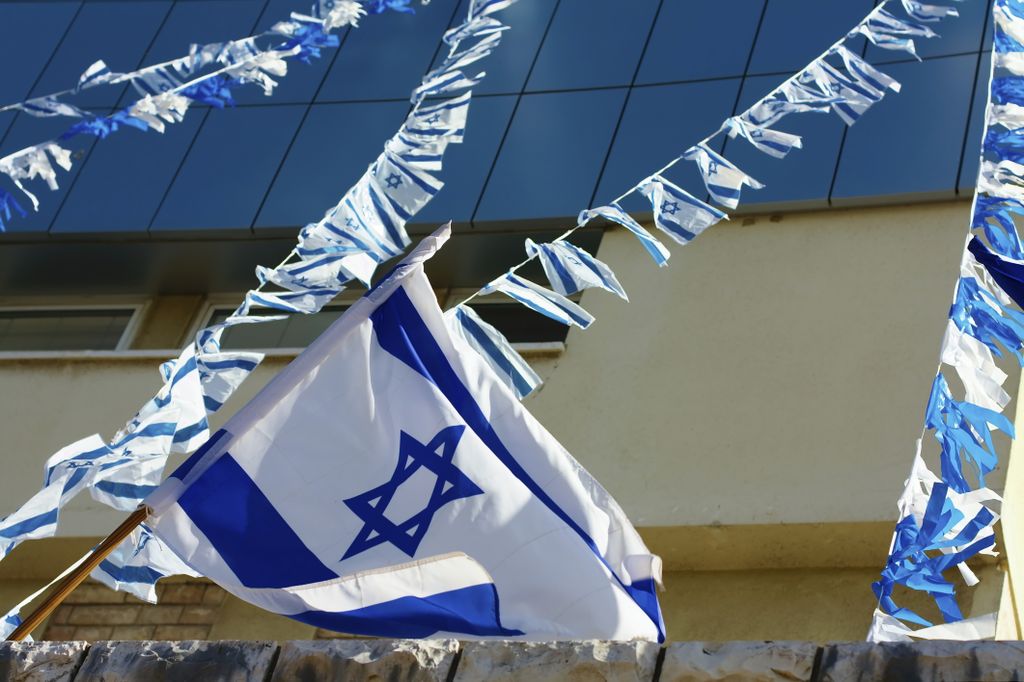 Yom HaAtzmaut (Israeli Independence Day) marks the anniversary of the establishment of the modern state of Israel in 1948. It is observed on or near the 5th of the Hebrew month of Iyar on the Jewish calendar, which usually falls in April. It is preceded by Yom HaZikaron (Israeli Memorial Day).
On May 14, 1948, soon-to-be Prime Minister David Ben Gurion declared the independence of the State of Israel, which was recognized by the United States, the Soviet Union, and other countries, though not by the surrounding Arab states.
Yom HaAtzmaut festivities begin the evening before the holiday, when Israelis take to streets across the country to attend outdoor concerts, parties, and barbecues, and to watch fireworks displays. Friends and families gather together the next day, usually outside or at nature reserves, museums, and other attractions, which are open to the public free of charge for the day. Also on Yom HaAtzmaut, teens compete in the country's Torah championship, and the Israel Prize, the country's highest honor, is awarded in a formal ceremony in Jerusalem to individuals who excel in their chosen field.
On the evening of the holiday, celebrants and officials gather at Mount Herzl in Jerusalem for a ceremony that includes speeches and a parade of soldiers and concludes with the lighting of 12 torches, representing the 12 Tribes of Israel.
To celebrate Yom HaAtzmaut:
Host a party or a special meal to celebrate the holiday. Find an Israeli recipe that appeals to you and give it a try!
Change your Facebook profile picture to the Israeli flag or wish Israel a happy birthday on social media to share your love of the Jewish homeland.
Do a Yom HaAtzmaut craft project with your children. Options include creating easy tear flags, pretty painted planters, or celebratory pinwheels.