Introduction to Judaism Online Classes
Introduction to Judaism Online Classes
Left Content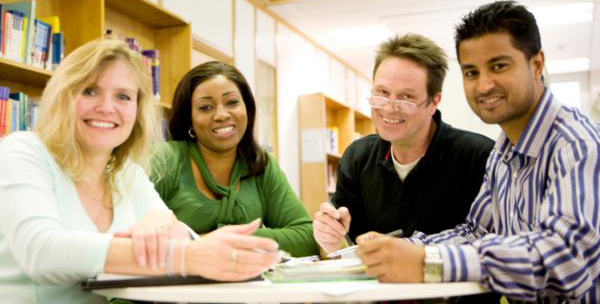 The Introduction to Judaism online class has been designed for those who want to explore liberal Judaism but have no in-person opportunities to study. The class has been created for participants who reside in areas where Introduction to Judaism classes are not offered or who do not live close to a Reform congregation.
DUE TO ROBUST ENROLLMENT IN OUR PILOT CLASSES, REGISTRATION IS CURRENTLY CLOSED. We welcome your interest in future classes! To be placed on the wait list, please complete this form.
Overview:
The inclusive class will explore the modern take on liberal Jewish beliefs and practices. It is for individuals and couples from Jewish and various faith and cultural backgrounds or seekers who had no religious upbringing who want to gain a deeper understanding of Jewish life through a Reform prism. The class is perfect for interfaith couples, those raising Jewish children, individuals interested in conversion and Jews who want a meaningful adult Jewish learning experience.
Classes will meet weekly on Sundays from 7:00 - 8:30 pm ET. The pilot online class will begin in the middle of March 2017. Participants can register for one, two or all three seven-week trimesters. Thus far, trimesters have been scheduled for:
Judaism's Big Ideas: March 12 - May 7 (no class April 16 and April 30) 
 
Calendar and Community:  May 14 - July 2 (no class May 28)
 
The Jewish Story: August 13 - October 1 (no class September 3)  
Additional trimesters will be added, with the next trimester of Judaism's Big Ideas expected to start on October 15, 2017. 
In order to participate in our on-line class, you must have high-speed internet access on your computer. 
Students who register for all three trimesters at the time of initial registration will receive a discount. Space is limited; so early registration is strongly suggested. Cantor Ellen Dreskin, noted adult education teacher and Coordinator of HUC-JIR's Cantorial Certification Program, will be the instructor.
The Introduction to Judaism online class will use live class-time, resources, readings, shared videos, small-group discussion, and online forums to explore a variety of relevant perspectives on Judaism; its pillars, its history, its values, and its customs
Judaism's Big Ideas
March 12 - May 7 (no class April 16 and April 30)
Topics include:
What is Judaism? 
What is God? 
What is God's relationship with humanity? 
And perhaps most importantly - What difference does it make? 
We will delve into key Jewish concepts – covenant, holiness, chosen-ness, and commanded-ness, and discover how these values are realized through the spirit and practice of Shabbat (the Sabbath), the Jewish passion for social justice, and the nourishment of the spirit. 
Finally, we will take a look at how these big ideas are manifest in the rituals of the Jewish life cycle, from birth to death. Participants will leave with an understanding of Jewish life cycle events, such as circumcision, bar/bat mitzvah, Jewish weddings and Jewish funeral practices, as well as the central role of education, family, and community in modern Jewish life.
Calendar and Community
May 14 -July 2 (no class May 28)
Topics include:
Jewish community and the Jewish calendar: We will explore the diverse nature of Judaism today through the celebration of Jewish time in both the home and the synagogue. 
Special attention will be given to tracing the origins, evolution, and customs associated with Rosh HaShanah and Yom Kippur, Passover, Sukkot, Shavuot, and other minor holidays.
We will trace Jewish sacred times from their Torah origins to the relevance of their continued modern observance, and understand how the cycle of the Jewish year reinforces the values and behaviors discussed in the first trimester.
The Jewish Story
August 13 - October 1 (no class September 3)  
Topics include:
Understanding the role of Jewish literacy and history, and how today's Judaism relates to foundational texts and the history of the Jewish people. 
We will see how generations of Jews have shaped the Jewish story through layered commentaries on sacred texts, enabling Judaism to remain vibrant and true to its origins over the course of thousands of years. 
From the study of Torah, the primary source of all things Jewish, through modern history, the Holocaust, the modern State of Israel, and the American Jewish experience, participants will gain an understanding of the evolution of Judaism since its inception, and its ability to retain its essence and relevance in both the best and worst of times.
For additional information Intro2Judaism@urj.org