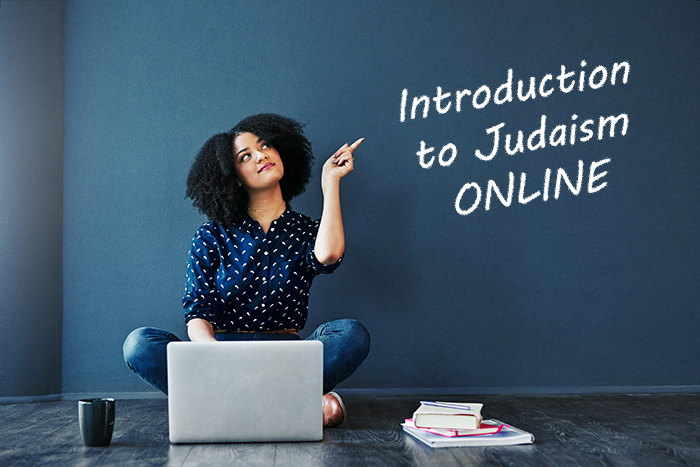 Introduction to Judaism is an engaging course for adults interested in exploring a modern take on Jewish life. In our 20 weekly classes, you will explore a wide range of topics covering many aspects of Jewish life including holidays, life cycle, core beliefs, prayer, the Bible and other sacred texts, history, antisemitism and the Holocaust, Israel, the North American Jewish experience, and the diversity of the Jewish people today. Read our detailed course overview.
Classes meet on Zoom and live closed captioning is available by request.
Introduction to Judaism online is designed for you, whether you are in an interfaith relationship, an adult raising Jewish children, a spiritual seeker, considering conversion, or a Jew who wants a meaningful adult learning experience.
Wherever you are on your journey with Judaism, this class is designed to be a safe and welcoming place for you to explore. Our programs affirm people from all backgrounds and are LGBTQIA+-friendly.
To participate, you will need a webcam, high-speed internet access, and a computer.
Many Reform congregations also offer Introduction to Judaism courses. Our online course is intended for people who reside where URJ (Reform) congregational courses are not offered. When we are able, we refer prospective participants to Introduction to Judaism courses offered by local Reform communities. Find a congregation near you.