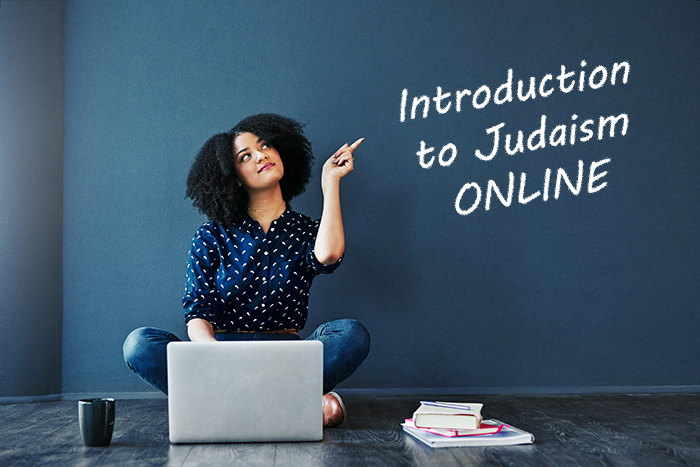 New cohorts begin every two-three months.
To be placed on our interest list for upcoming classes, please complete this form. 
Introduction to Judaism online is a live weekly video conference class where students join classmates for an engaging 21-session course offered in three consecutive trimesters. The program is suitable for adults who wish to gain a deeper understanding of Jewish life through a Reform lens. Live closed captioning is available.
Many Reform congregations offer Introduction to Judaism courses. This Introduction to Judaism online course is intended for people who reside where URJ (Reform) congregational courses are not offered. Live classes meet in real-time through video-conferencing. Where available, we refer prospective participants to in-person Introduction to Judaism courses in local Reform communities. Find a congregation near you.
This course is designed for interfaith couples, adults raising Jewish children, spiritual seekers, individuals considering conversion, and Jews who want a meaningful adult learning experience. The course is suitable for individuals and couples from Jewish and other faith traditions and cultural backgrounds, and those who have had no religious upbringing.
Our outstanding and experienced faculty encourage students to raise questions and engage deeply and personally with each topic.
Introduction to Judaism online requires participants to be present for live-session weekly classes offered through video-conferencing. The course will include shared media, small-group discussion, and is supplemented by resources, readings, videos, and online forums. Please note that participation requires a webcam, high-speed internet access, and a computer.
Our topics include holidays, life cycle, theology and core beliefs, simple Hebrew vocabulary, prayer, Bible, history, Holocaust, Modern Israel, the American Jewish experience, and the tapestry of the Jewish people today.
Join our online program where everyone and their questions are welcome.