Image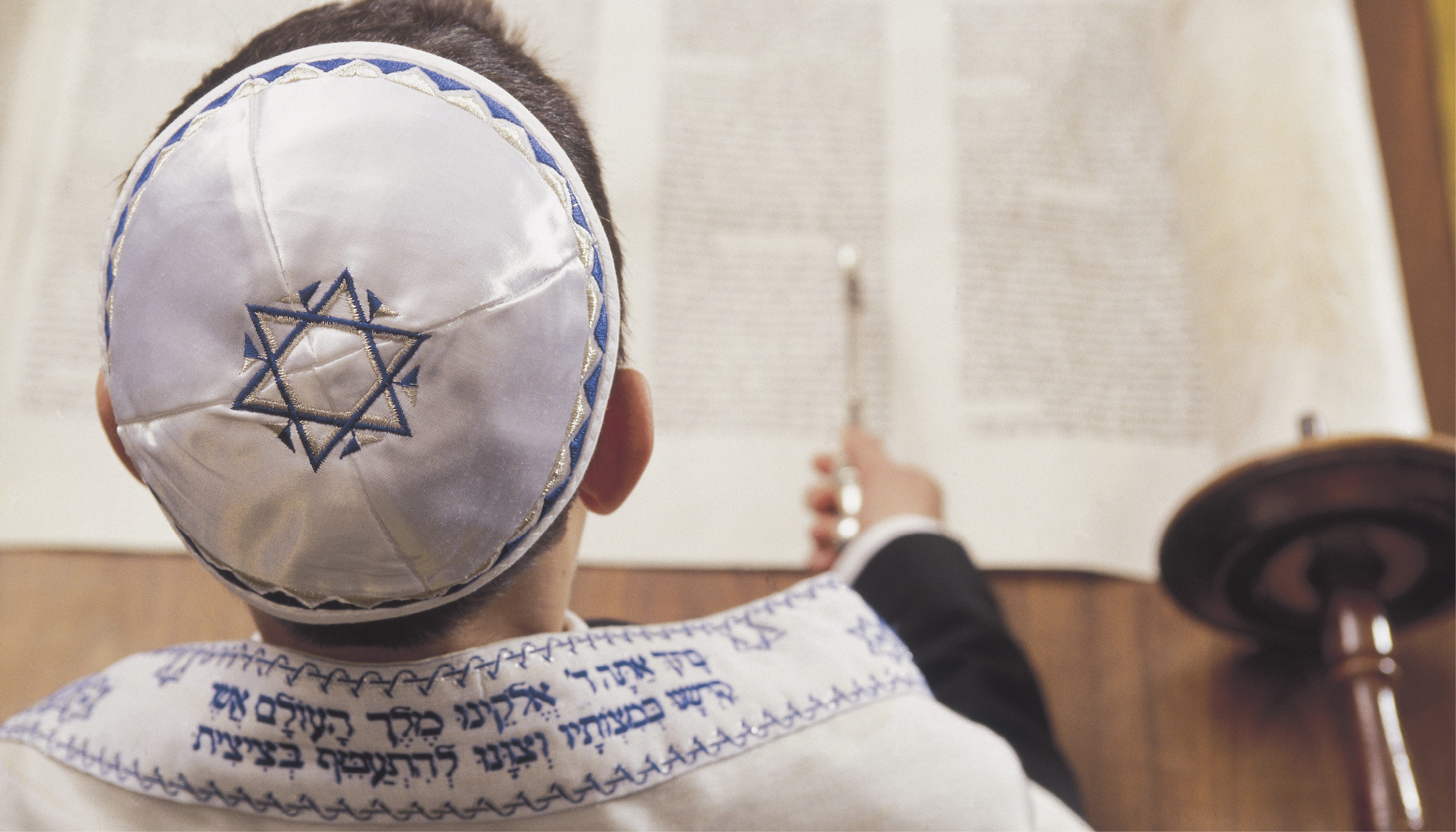 Grenades?! They're using grenades?! "Shut it off, shut it off," I yelled as my dad scrambled to find the remote control. I was nine years old and terrified. Why were these Japanese soldiers committing suicide? This movie, Letters from Iwo Jima, must be fiction-it couldn't have really happened, right?
But later I asked my dad about the Battle of Iwo Jima and he said that what I saw was true.
In school I had learned little about World War II, so seeing Japanese soldiers kill themselves in this terrible waycame as a shock. Then I watched an episode of the TV series Band of Brothers and I became hooked on learning about the war. I bought autobiographies of some of the real soldiers played on the show, and I could not set the books down, even for dinner.
Four years laterI began preparing for my bar mitzvah. I needed to do a mitzvah project and, given my interest in World War II, decided to connect it to some aspect of the Holocaust. I had always wanted to interview World War II veterans and Holocaust survivors, and my father, a documentary film producer, offered to get me started.
We contacted the Florida Atlantic University Holocaust Program, and they put us in touch with Brigadier General Albin Irzyk, who lived in West Palm Beach, only a few miles away from our home. His unit had liberated a small concentration camp called Ohrdruf. He was now 93 years old.
The general agreed to an interview at his house, and my dad and I prepared questions.
We showed up at this large white house across the street from the Intracoastal Waterway. General Irzyk, wearing a short sleeve white shirt and black pants, greeted us at the front door. Although he was slightly hunched over, he moved easily for his age.
We decided to do the shoot in his den. A cameraman my father knows took about 45 minute to set up the equipment. I was so in awe of this real life World War II hero in front of me, I wasn't sure what to say during this time, but my eyes soon landed on a glass table which contained perhaps 30 war medals, including the Purple Heart with an Oak Leaf cluster (signifying he was wounded twice) and the Distinguished Service Cross, the second highest medal given in wartime for valor.
As General Irzyk answered my questions, I was amazed by his crystal-clear memory of having served as a tank commander in General George Patton's Third Army more than 65 years ago. He described in detail how, through icy roads and miserable weather, he had led the victorious assault on several towns in the Battle of the Bulge, the turning point of World War II.
Then, in early April 1945, as American soldiers advanced through Germany, General Irzyk received orders to take the town of Ohrdruf in central Germany. While fighting, he heard a radio report from his troops a few kilometers away: "Bodies have been found!" Caught in the middle of a raging battle, he was unable to investigate, but the next day he drove a jeep through a wooded area, crossed a barbed-wire fence, and discovered a large circle of corpses, each shot in the head and neck. He ventured forward and found a building which resembled a large outhouse. Inside the building were bodies piled to the ceiling. There were no living prisoners. Soon he could take no more and left.
There is great historical significance to Ohrdruf: It was the first concentration camp to be liberated by the Americans. In our interview General Irzyk said, "We didn't know what this was. We had never heard the words 'concentration camp' before."
---
I thought a lot about General Irzyk's story. By the time he had entered the camp there were no survivors. But had any of Ohrdruf's inmates survived? And were they still alive to tell their story?
My dad and I started to search for Ohrdruf survivors. My cousin, Henry Greenspan, a Holocaust expert at the University of Michigan, put us in touch with a colleague who had a list of about 30 living Ohdruf survivors in the U.S. We learned that around the time Irzyk's unit had discovered the camp, about two hundred survivors were hiding in the woods.
From an Internet searchwe discovered that one survivor, Rabbi Murray Kohn, now 81,was living in Vineland, New Jersey. He agreed to be interviewed for the documentary, and we flew out to meet him at his home. But when we neared his house, we learned that the rabbi had fallen the night before and broken his shoulder. Knowing that we had come from Florida, he agreed to be interviewed in a hospital gown in his hospital room.
It was incredible for me to be in the presence of a Holocaust survivor for the first time. I had heard many accounts, but actually talking to someone who lived through the Shoah was a totally different experience. Before, when I watched documentaries about the Holocaust, there were questions I wanted to ask. Now I could.When I asked him how he had survived Auschwitz, he said, "If I knew the answer, I would be God…or a genius."
Rabbi Kohn believes that Allied soldiers such as General Irzyk should not be called "liberators," because they were not looking for the camps, and he disagrees with depictions of Allied "liberators" as heroes. Instead of saying they "liberated" the camps, he insisted that people should say they "discovered" them. He also believes that finding the concentration camps should have been one of the Allies' highest priorities. After almost worshiping the soldiers of The Band of Brothers and other films, I was taken aback by the rabbi's point of view. It almost sounded as if he didn't appreciate the soldiers' sacrifices.
What struck me was that the rabbi's anger had not softened in the 65 years since the war had ended. At times during the interview he would refer to me as "young man," and I felt a little like I was being lectured to. The rabbi teaches about the Holocaust at nearby Richard Stockton College, and informing the world about his life has clearly become his mission.
---
After a long drive, my dad and I arrived at the University of Pennsylvania. As part of our trip we had also scheduled an interview with David Eisenhower, the grandson of former President Dwight D. Eisenhower, who had served as the Supreme Commander of Allied Forces during World War II. Mr. Eisenhower treated me as an adult and answered my questions in detail.
He told us that when General Eisenhower learned about Ohrdruf he arranged to meet Generals Patton and Omar Bradley there on April 12. Ike had also sent out orders for the press to record the carnage because he anticipated there would be deniers and wanted visual evidence of the atrocities. After viewing Ohrdruf he ordered all soldiers in the area who were not on the front lines to view the camp so they would know what they were "fighting against."
When I asked David Eisenhower what he would say to Holocaust deniers such as Iran's President Mahmoud Ahmadinejad, he became visibly angry. "If my grandfather were alive," he said, "they wouldn't dare deny that the Holocaust had happened."
---
Through my cousin Henry, my dad and I located another Ohrdruf survivor. Henry Bialer was 86 and living in Boca Raton, Florida, a 45-minute drive from our home.
In contrast to Rabbi Kohn, there was a shyness to Mr. Bialer, who had never spoken publicly about his experiences. He was a short, sad, and sweet man who had owned Chevrolet dealerships in the New York area and now lived in a comfortable subdivision with an indoor pool, which is unusual for South Florida.
This turned out to be the hardest interview I had done. At one point I almost began to cry. Mr. Bialer told me how his mother was killed the day they arrived at Auschwitz. When he asked a guard where his mom went, the guard pointed to a smokestack and said, "There she is."
Mr. Bialer also told us that his shoulder had been permanently damaged by handling railway ties in the camps.Ever since the war, he felt death was looking over his shoulder, and he needed to have this pressure relieved. Unlike Rabbi Kohn, he was not religious. "If there were a God," he said, "how could He have allowed this to happen?"
---
I was now ready to begin working on the documentary. The writing portion proved to be much easier than the editing, as neither my father nor I are exceptionally gifted with computers. It took two trips to the Apple Store for me to learn the basics of iMovie. My father and I would sit down each night and monotonously drag sound bite after sound bite into place. Then we had to visit the Apple Store again to learn how to fade from each sound bite. Three hours after arriving I was crying my eyes out. Someone at the store had managed to come close to erasing the project. We could not access the interviews, the documentary would not play, and it appeared that almost 100 hours of editing was down the drain. Fortunately, a computer genius at the store saved the project.
In late April 2010, two weeks before my bar mitzvah and six months after we had started, the video was complete. I titled it The Road Through Ohrdruf  because much of it is about the survivors' journeys as they passed through numerous camps on their way to Ohrdruf, where they spent only a few months. In fact, when General Irzyk's troops discovered Ohrdruf on April 4, 1945, both Rabbi Kohn and Mr. Bialer had already been moved to other camps. Mr. Bialer was sent to Buchenwald, some 20 miles away, to be executed; his life was spared because the Germans stopped cremating on that day.
---
I was proud of my 15-minute documentary. Now I had to decide at what point during my bar mitzvah day to show it. If we screened it at the party, it would put a damper on the mood. But viewing it during the ceremony seemed rather unorthodox. We needed to get our rabbi's opinion. So we showed it to Rabbi Alon Levkovitz,and I saw he had tears in his eyes. Rabbi Alon, who is Israeli, said he had watched a lot of Holocaust videos growing up, but he had not seen one like this, because it includes both the survivors and the liberators 65 years after the war. He said my film was not a "numbing experience as many Holocaust movies are," but a combination of "remembrance, learning, and hope."
He felt it would be appropriate to show it during the service itself, even though that would be unusual. It would not be enough for me to talk about the film, he said. I had to show it to get its full meaning across to the congregation.
---
My bar mitzvah service was on May 8, 2010 at Temple Beth Am in Jupiter, Florida. That morning, after my Torah and Haftorah recitations, I gave a brief introduction about the project and sat down with my parents. A projector screen was rolled onto the bimah and the lights dimmed. I was a bit nervous, yet confident, about how people would react. The audience was quiet during the screening.
Near the end of the video, everyone heard Mr. Bialer say he had agreed to speak with me because he knew there will be Holocaust deniers in the future too, and the burden is on young people such as me to continue to tell the story of the Holocaust. For a few seconds there was silence in the sanctuary, then great applause. I walked onto the bimah and urged everyone to donate to the Southern Poverty Law Center, which fights hate crimes.
---
I had invited General Irzyk and Henry Bialer, both Florida residents, to my bar mitzvah, but they were unable to attend. A few days later we sent copies of the video to all participants and I waited anxiously for their responses. What mattered most to me was the opinion of the men I had interviewed. These gentlemen are historical figures, and I felt honored to know them. They had also taken the time to talk to a 13-year-old boy, and I wanted to make them proud.
Later, both survivors and General Irzyk complimented me on the piece. "As your presentation unfolded, I almost believed I was watching it on the History Channel," General Irzyk wrote to me. "It will be a valuable addition to my WW II archives, and I treasure it."
---
My bar mitzvah project was not as simple as I had envisioned it would be. I could never have guessed that I would be making a documentary that took so many hours of work. I was practically falling asleep at the computer. Yet, I think it was all worth it, because I succeeded in my objective to make a statement that life is too short to tolerate hate. Now my only wish for The Road Through Ohrdruf is that it will inform people and hopefully give them a greater perspective on the Holocaust, as it has for me.
---
Ben Greenspan is an eighth grader and a member of Temple Beth Am, Jupiter, Florida. A DVD of his video The Road Through Ohrdruf can be purchased for $12.95; a portion covers duplication costs and another portion is donated to the Southern Poverty Law Center.